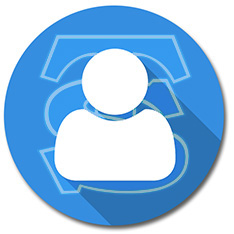 Melissa Hardman
Head Volleyball Coach/Adjunct Professor - Trinidad Campus
---
Scott Gym
719.846.5496
Coach Hardman brings over 20 years of experience in the game of volleyball to Trinidad State Junior College. She spent three years at McPherson College as an assistant coach. While there, they went to NAIA Regional playoffs twice in three years. The next step in Coach Hardman's journey was Bethany College. She was there as an assistant from 2008-2010 and then again from 2013-2015. Hardman helped to coach several KCAC all-conference players while at McPherson and Bethany College and one NAIA All-American.
Coach Hardman attended and played volleyball for four years at Kansas Wesleyan University, where she graduated with a B.A. in Athletic Training and minors in Health and Psychology. She went on to earn her M.B.A., with an emphasis in Sports Management in May 2013 from Kansas Wesleyan University as well.
She has been teaching since she got her first full time coaching position in 2014. Melissa enjoys teaching more than she ever thought she would. She loves being able to connect with students outside of her sport and supporting them any way that she can in and outside of the classroom.
Coach is married to David Hardman and they have two children, Brenton and Quinton.