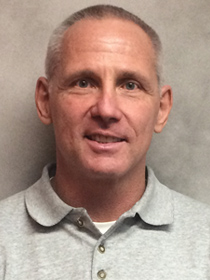 Galen Morton
Biology Faculty - Valley Campus
---
Main 215
719.589.7053
Galen earned his bachelor and master's degrees at Occidental College in Los Angeles. As an undergraduate, he competed in basketball and track and field. The data for his master's thesis was collected at 10,000 feet in the Sierra Nevada mountains and he analyzed the post-nuptial molt of White-crowned sparrows.
His teaching career began at the high school level where he was an instructor of biology and physical education and was recognized in Who's Who Among America's Teachers (1998, 2002, 2004, 2005). More recently he has taught biology at the University of New Mexico.
Galen has also coached track at the university level for seven years and was fortunate enough to guide seven All-Americans and 25 national qualifying distance runners.
His professional interests in biology involve the physiology of stress and fatigue, especially how these and related dynamics are an outgrowth of evolution.
He is actively seeking a PhD from UNM and his hobbies include a variety of outdoor sports.