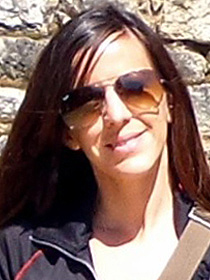 Kimberly Munro
Adjunct in Anthropology - Trinidad Campus
---
Berg 210
719.846.5559
Kimberly Munro is an Andean archaeologist with over a decade of experience working in Peru. She is the director of the Cosma Archaeological Project, a long-term research project involving excavation and survey, in the Andean central highlands, specifically in the Caceres District of Peru.
Kimberly earned a dual B.A. degree in Anthropology and Religious Studies in 2007 from Florida State University and also holds a M.S. in Geography (Geographic Information Sciences) from FSU. She attended Louisiana State University for her doctoral degree, and successfully defended her PhD dissertation this past September, 2018, set to graduate this upcoming December.
She has previously taught World Archaeology and Cultural Anthropology at LSU, as well as taught archaeological methods in the field through the Cosma Archaeological Project field school. In addition to her excavations in the Central Andes, she previously spent several years working in Cultural Resource Management (CRM) for the National Park and National Forest services.