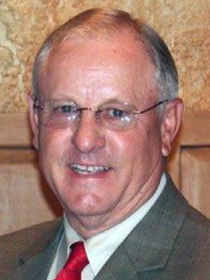 Jack Wiley
Dean of Instruction
Valley Campus
---
Main, Room 104C
719.589.7064
I am Jack Wiley. I moved to the San Luis Valley in 2012 after retiring as a public school administrator in New Mexico. I teach Agriculture courses for TSJC as well as some education courses. I am currently serving as a Dean of Instruction, and Director of Community Education and Concurrent Enrollment as well as teaching.
My agriculture background includes: cow-calf and yearling beef operations, farrow to finish swine operations, farm flock sheep operations, corn and wheat production, as well as sales and service for agriculture.
My educational background is as a vocational agriculture teacher and twenty five years as a public school administrator. In addition to agriculture courses, over the years, I have taught many other classes (biology, general science, woodworking, welding, accounting, speech, parliamentary procedure) in various venues.