We know your time is valuable, so I promise this will always be a quick update of something interesting happening at Trinidad State. Expect to see it around the 10th of each month.
---
---
JANUARY 9, 2017
Hard to believe we're into 2017 already. Classes start next week. Please take Just a Minute to catch up on Trinidad State happenings!
National publicity

Our gunsmithing program has been getting a lot of national attention lately and we believe it's well deserved. Ainsley Ridgeway, soon to start her fourth and last semester in the gunsmithing program, was featured on the cover of Women and Guns Magazine in the November/December issue. When she completes our program in May she will, at the same time, get her four-year business degree from the University of Wyoming.
She's an impressive young lady. Two other national gun magazines will also feature articles on our gunsmithing program soon.
---
More gunsmithing
While we're talking gunsmithing, we wanted to share a photo of this amazing rifle, built by Justin Kamal, who completed the program last month. He plans to use this as his visual resume as he looks for a job in the custom gunsmithing world. It's a single shot .50-caliber, weighing in at 43 pounds. It features an English walnut stock with intricate carving and silver wire inlay. We posted this and other photos on Facebook and had a viral moment with 99,000 views and more than 500 shares.
Nicely done Justin!
---
Track and Field
With the Cross Country season officially in the books, we have discussed the possibility of initiating a Track and Field program for the College. With the blessing of the National Junior College Athletic Association (NJCAA), we have taken the first steps. Four of our head coaches - Lauren Martin (Cross Country), Aaron Miller (Men's Soccer), Melissa Hardman (Women's Volleyball), and Peter Freeman (Women's Soccer) - have worked with Athletic Director Mike Salbato to make participation this spring a reality for students on both campuses. Three of our current student-athletes have already represented us at the Adam's State Early Bird Open held last month and we plan to attend track meets in Albuquerque, Gunnison and Alamosa in the spring semester. This is a great opportunity for our coaches, our students, and for Trojan athletics.

Until next time,
Carmen M. Simone, Ph.D.
President, Trinidad State
---
---
FEBRUARY 10, 2017
Time is flying toward graduation and we've settled in for the end of winter. Please take Just a Minute to catch up on Trinidad State happenings.
Continuing and Community Education
Holster Making in both Trinidad and Alamosa After a tremendous amount of hard work we've assembled a diverse and interesting set of classes designed for the community -- without college credit attached. These are self enrichment classes with no test at the end! Your neighbors are right now involved in classes like Beekeeping, Cake Decorating, Basic Computers and Evening Welding. Coming up over the next few months we have more Photography, Mastering Self Care and Basic Drawing. Sign up now in both Trinidad and Alamosa for upcoming Hatmaking, Leather Holster Making and Metal Embossing classes. We're trying to honor our Western heritage while keeping the costs low. We think there's something for everyone. Check out our classes and contact Donna Haddow at 719 846-5724 to sign up. Whether you're in Trinidad, Alamosa, Walsenburg, Monte Vista, Del Norte or somewhere in between, Donna is ready for your call (and your ideas for future classes).
Enrollment
Our spring semester enrollment is up slightly from a year ago and we believe we're on track to match the small increase we had in the fall. Looks like our hard work is paying off!
A viral moment
We were part of a viral moment on social media last week. A media company called Rated Red picked up our photos of an exceptional rifle built by Justin Kamal, who graduated from our gunsmithing program in December. Trinidad State was fully credited on the story they did, which attracted more than three million views on Facebook! If you're a Facebook user you can watch it here, otherwise click here to watch the youtube version.
Until next time,

Carmen M. Simone, Ph.D.
President, Trinidad State

---
---
MARCH 9, 2017
Spring is just around the corner and Trinidad State is bustling with activity. This month, it'll take Just a bit more than a Minute to see what's happening.
An Oscar
Trinidad State graduate Jeff Gipson is on the Disney team that won an Oscar last month at the Academy Awards for "Zootopia." He works as a lighting artist. And this isn't the first time Jeff has had his hands on an Oscar. He also worked on "Frozen" and "Big Hero 6." After graduation from Trinidad State he attended the University of Colorado and got a degree in Environmental Design (Architecture). For a time he designed skate parks before landing a job at Disney in 2013.
National Champion!
Our Elias Gedyon, running in the NJCAA Indoor Track and Field Nationals in Pittsburgh, Kansas finished first in the 1000 Meter. Elias and Daniel Haymes were both stand outs on our Cross Country Team last fall and did an amazing job here, with a 12th place finish as a team.
Community Council road trip
Last week we hosted a van load of Valley residents for a tour of our Trinidad Campus. These are members of our Community Council who help guide us in our decisions and keep us grounded in the needs of the areas we serve. This is the first time the groups from both campuses have been together in the same room. Thanks to those folks who gave us an afternoon and made the trip!
Rotating art show in the President's Office
We're starting a rotating art display in the President's Office in the Berg Building on the Trinidad Campus. Trinidad is rich with artists and we'd like to celebrate with them and offer our office as an additional community location to display their work. Our first featured artist is Doug Holdread. He retired from teaching art at Trinidad State a few years ago, but he certainly hasn't laid down his brush yet. We'll feature a reception with light refreshments and a dozen works on Friday, March 10 from 4 to 6 p.m. We invite you to come to campus and enjoy some of Doug's work with us!
Until next time,
Carmen M. Simone, Ph.D.
President, Trinidad State
---
---
APRIL 10, 2017
We're just a month away from graduation ceremonies in both Trinidad and Alamosa. We'll get you caught up in Just a Minute.
A dark day is coming
Even though August 21 is the first day of class this fall, it will be a dark day. Not because of the new semester, but because there will be a solar eclipse that day. About 85 percent of the sun will be blocked here in southern Colorado. If you'd like to know more about it, come to a free talk by Astronomy Instructor Bob Philbin on April 11 at 12:15 p.m. at the Pioneer Room on the Trinidad Campus. We call this monthly feature Food for Thought. We encourage folks to bring their lunch or buy something in our cafeteria and learn something new.
We are also planning a trip to western Nebraska to allow members of the community to experience the total eclipse at a nominal cost. Transportation will be provided by the college from the Trinidad Campus and we've already reserved a limited number of hotel rooms for the night before the eclipse. After viewing the eclipse the group will drive directly home, arriving back in Trinidad late Monday night on August 21. For more information contact Keith Gipson at 719 846-5577.
You may also visit our Eclipse page!
Register now
We are now accepting students for the summer and fall sessions at Trinidad State. The summer classes are helpful for someone wanting to pick up some extra credits before fall. We also offer many continuing education courses. These are often hands-on and unusual classes like metal embossing, hat making and leather holster making. Click here for information on summer and fall classes.
Graduation
Graduation is just over a month away. This is my favorite day of the year when hope moves one big step closer to reality. Our ceremonies will happen on May 12 (10 a.m. in Trinidad and 6 p.m. in Alamosa). Join us if you can.


Until next time,

Carmen M. Simone, Ph.D.
President, Trinidad State
---
---
MAY 10, 2017
It all comes down to this: Graduation is this week in both Trinidad and Alamosa.
We'll try to catch you up in Just a Minute.
Graduation happens May 12
The big moment arrives later this week, when our graduates move on to a new chapter in their lives. For us it will be bittersweet. We'll be sad to see them go but happy about the possibilities that await them. More than 100 graduates will receive degrees at an outdoor ceremony (weather permitting) in The Pit at the Trinidad Campus starting at 10 a.m. on Friday, May 12. Another 100-plus will graduate at 6 p.m. at Plachy Hall on the Campus of Adams State University. Receptions will follow both ceremonies.
Other year-end ceremonies and celebrations include Rocky Mountain Line School in Colorado Springs, the Entrepreneur Program at the Trinidad Correctional Facility, Nurse Pinnings and Adult Basic Education on both campuses and our Colorado Law Enforcement Training Academy in Alamosa. We're so excited about the future of these students!
Softball team wins Region IX Championship
Our Lady Trojans won their first ever Region IX Championship over the weekend! This team is special in many ways having shattered the school record for home runs and pushing Coach Steve Swazo past 300 wins in his career. We now host defending national champs Butler Community College of El Dorado, Kansas on Friday afternoon at 3 and 5 at South Side Park. A third game, if needed, will happen at 11 on Saturday. Our baseball team finished second in Region IX standings and will try to defend the title in a tournament beginning tomorrow in Scottsbluff, Nebraska.
Robotics Team at NASA
CLOEE Our Robotics Team will head to Johnson Space Center in Houston to try out CLOEE in the "Mars Yard" next week. CLOEE (Computer-controlled Land-based Optical Electronic Explorer) will attempt to pick up rocks in a simulated "Mars Yard" while controlled from a distant location. The student operator will see what CLOEE sees using multiple cameras mounted on the robot. Commands are sent to the robot through a cell phone link. This is an unforgettable learning opportunity for these students!
The next generation of college presidents
I am humbled to have been chosen to represent the Western Region of the American Association of Community Colleges (AACC) Presidents Academy Executive Committee. This is an organizing group for a mentor program for new college presidents and a chance to represent Trinidad State on a national stage.

Until next time,
Carmen M. Simone, Ph.D.
President, Trinidad State
---
---
JUNE 9, 2017
Our summer has begun! Please take Just a Minute to catch up on Trinidad State news.
CLOEE vs. the Mars Yard
Our Robotics Team is off for the summer, with an assignment: How could we do this better? Just after graduation last month they boarded a bus for a challenging trip to the "Mars Yard" at NASA's Johnson Space Center. CLOEE (Computer-controlled Land-based Optical Electronic Explorer), operated from afar by students in Mission Control, had to traverse difficult terrain and pick up specially colored rocks. Using a cell phone connection, operators could see video from robot-mounted cameras and then respond with movement commands.
While this was a test run, their scores were comparable to those earned by top tier four-year schools in last year's Robo-Ops event. The team plans to compete in Houston next year. Thanks to everyone who donated money to get them to Texas and back.
Trojan slugger named NJCAA Division I Offensive Player of the Year
Isabella Navarro Our Softball Trojans won their first ever Region IX Championship last month before falling to eventual national champion Butler Community College in the next round. It was a special season in many ways. The school record for home runs was shattered and Coach Steve Swazo passed 300 career wins. Plus, Isabella Navarro of Bernalillo, New Mexico was named NJCAA Division I Offensive Player of the Year. She batted .511 on the season and had 30 home runs and 93 runs batted in. She will play for Colorado State in the fall.
Congratulations to you, Isabella!
Elias Gedyon Elias Gedyon wins another national title
Trojan runner Elias Gedyon won the NJCAA outdoor track and field national title in the Men's 1500 Meter in Hutchinson, Kansas three weeks ago. His time was 4:01.35. Elias also won a national championship at 1000 meters at the indoor track and field meet back in March. He'll stay in the Valley, running for Adams State in the fall.
Great job, Elias!
Until next time,
Carmen M. Simone, Ph.D.
President, Trinidad State

---
---
JULY 10, 2017
Our summer has begun! Please take Just a Minute to catch up on Trinidad State news.
We're about halfway through the summer and we have some catching up to do. This will take Just a Minute.
College for Kids
College for Kids had a successful run on the Trinidad Campus in June, and this month we've brought the same program to the Valley Campus in Alamosa. Educators know young minds need to be stimulated during the summer, and we're trying to help. The free program is supported by our staff, the University of Colorado and community donations, and helps us show kids ages seven to 11 a glimpse of nature and science and the wide, amazing world that awaits them when they grow up.
Upward Bound Math and Science
Another group, this one high school age, is wrapping up six weeks on the Trinidad Campus as part of a college immersion program. Upward Bound Math and Science takes students who might not have seriously considered college and exposes them to science and technology with a hope of inspiring new life goals. We're hosting just over fifty students from southern and western New Mexico who arrived on June 9. Funded by the U.S. Department of Education, they live in our residence halls and eat in our cafeteria and use the great technology we have on campus. It's just another way Trinidad State is making a difference.
System News
Colorado Community College System President Dr. Nancy McCallin has announced she will retire a year from now. She's been system president since 2004, guiding Trinidad State and 12 other community colleges in Colorado. It is the largest higher education system in Colorado with 137,000 students with an economic impact of over $3 billion. We will miss her vision and leadership.
Until next time,
Carmen M. Simone, Ph.D.
President, Trinidad State
---
---
AUGUST 10, 2017
Can you believe classes start in a week and a half? Please take Just a Minute to catch up with Trinidad State.
Fall semester begins
We're busy getting ready for the beginning of the fall semester on August 21. Our campuses look great and our hardworking staff has been preparing for this for the last couple of months. You'll soon see posters and banners around Trinidad and Alamosa welcoming students to our communities. And when you see the students, and their families, please give them a friendly smile. The students are at the center of all we do at Trinidad State.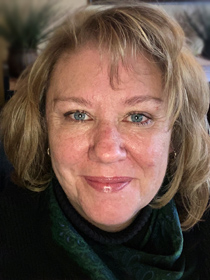 Vice President Bates honored
Our Vice President for Academic Affairs recently received an award from the National Council of Instructional Administrators. Lynette Bates was chosen for the Emerging Chief Academic Officer award for work which enhances educational opportunities for the students at Trinidad State. She is known to our staff and students as approachable, hard working and innovative and this award bears that out. Congratulations Lynette!
College Vision
We're constantly evolving at Trinidad State, trying to stay ahead of the needs of our students and the communities we serve. Recently Dean of Instruction Jack Wiley moved into a new position: Director of Community, Concurrent and Continuing Education. Our new Dean of Instruction is Dr. Evert Brown who comes to us with decades of experience which includes teaching and running an outdoor school in Wyoming.
I'll talk about those changes and more as I outline our vision for the college at public meetings on August 14 an 15. Join us in the Pioneer Room on the Trinidad Campus on August 14 at 5:30 p.m. or at the Auditorium on the Valley Campus at 6 p.m. on August 15 to hear about our exciting future plans.
Until next time,
Carmen M. Simone, Ph.D.
President, Trinidad State

---
---
SEPTEMBER 11, 2017
We're almost a month into the fall semester! Please give us Just a Minute to learn what's been happening at Trinidad State.
Labor Day Parade fun
It's our tradition to have our student-athletes walk in the annual Labor Day Parade in Trinidad. It's a great way to connect to the community at the beginning of the school year. And this year we were able to show off a new look -- a just-completed wrap on one of our buses! It features two of our best from last year.
Eclipse in southern Colorado
Students, staff and community members gathered at Trinidad State in both Alamosa and Trinidad to watch the partial eclipse in southern Colorado. Using a grant from the Bar N I Community Service Fund, Trinidad State purchased 5,000 eclipse glasses. These were given away to students and staff as well as thousands of area children.
Upward Bound Math-Science grant renewed
We are thrilled to announce our Upward Bound Math-Science summer program has been funded for another five years! The federal grant provides $379,000 a year for an immersive six-week college experience for high school students. It's aimed at low income and 1st generation college students. They stay in residence halls and eat in the cafeteria to get a feel for what college is like. Courses in math and science give them a taste of the skills needed in a technology career. A special thanks to Judy MacLaren, who is stepping down as director after more than two decades! We are fortunate Judy plans to continue teaching full-time for Trinidad State after the current grant ends.
Enrollment is up
Our current enrollment numbers for fall are running slightly ahead of last fall. As of last Friday we were 3.6 percent above where we stood last year at the same time. The numbers may still change slightly, but we're hopeful we'll continue the modest upward trend that began last spring.
Until next time,
Carmen M. Simone, Ph.D.
President, Trinidad State

---
---
OCTOBER 10, 2017
Halfway through the fall semester and things are going great. This Trinidad State update will take Just a Minute!
BEST Robotics happens Saturday
For about five weeks area middle and high school students from northern New Mexico and southern Colorado have been pouring their free time into building a robot. Then on Saturday, October 14, they will gather at Scott Gym in Trinidad where their robots will tackle multiple challenges under the added stress of a ticking clock. It's a test of ingenuity, teamwork and strategy. This is our third year of hosting a BEST (Boosting Engineering Science and Technology) Robotics event and believe me, it's a fun experience with all the drama and excitement of a competitive sporting event. Twelve teams are coming, from as far away as Antonito, Del Norte and Des Moines, New Mexico. Please join us starting at 10:30 on October 14.
New signs send welcoming message
We're upgrading our signs at both our campuses to give them a more modern look. We hope this sign at the corner of Main and Bell Avenue in Alamosa catches your eye as you head down the street. A sign marking the entrance to our Valley Campus parking lot on Alamosa Avenue is also on the way. Two more signs will soon be installed on the Trinidad Campus at Park and Prospect and at the corner of Pine and State streets.
Until next time,
Carmen M. Simone, Ph.D.
President, Trinidad State

---
---
NOVEMBER 8, 2017
Thanksgiving break is almost here and the learning never stops. Please take Just a Minute to catch up with Trinidad State!
High School Basketball Invitational returns for the 82nd time
The oldest high school basketball tournament in Colorado returns to Trinidad on November 30. We'll cram in an incredible 24 games over three days! Teams from Custer County, Hoehne, La Junta, Primero, Raton, Springer, Manitou Springs, Walsenburg and Trinidad will descend on Scott Gym in daily action that starts at 9 a.m. and usually finishes around 11 p.m.
Cheerleaders from many of the schools will compete on November 29. They will be judged partly on that night's performance with a winner to be crowned on Saturday night. This is a great opportunity for high school students to get acquainted with our Trinidad Campus.
Employees of the year selected
Our employees of the year have been selected by a vote of their peers. Our honored classified staff member is Mathilda Westerman from the Valley Campus. Mathilda has worked at the Valley Campus longer than anyone else -- since 1992! Shannon Shiveley is a Trinidad State graduate representing Administrative/Professional/Technical staffers. Faculty members and instructors Julie Kotalik (Valley Campus), Earl Nesbitt (Trinidad Campus) and Dale Barron (Valley Campus) were also selected as top employees. Congratulations and thank you for your hard work!
Mathilda Westerman
Shannon Shiveley
Until next time,
Carmen M. Simone, Ph.D.
President, Trinidad State

---
---
DECEMBER 5, 2017
Finals are just around the corner and then our Christmas Break! We'll catch you up on Trinidad State action in Just a Minute.
Unusual program graduates 25
Twice a year we hold a unique graduation ceremony in Colorado Springs which features an outdoor skills exhibition atop 30-foot utility poles. Our Rocky Mountain Line School jams 26 college credits into less than 16 weeks, turning out quality, entry level electrical line technicians. On graduation days in December and April they show their new skills to family, friends and potential employers. Invariably, more than one student is offered a job that day. That's followed by a traditional indoor ceremony where certificates are distributed. Last Friday, December 1, we launched 25 young men into a new world. Someday one of them might be the one who takes care of an electrical outage at your house.
Finals week approaches
Our students are already feeling the pressure of final exams, happening next week. We know they're looking forward to the end of the semester and a long Christmas break.
Valley Campus
Trinidad Campus
Colorado Gives Day is upon us
Colorado Gives Day unites all Coloradans in a common goal to strengthen the state's nonprofits by giving to their favorite charities online. The state's largest community giving movement has raised a total of $145.3 million since its inception in 2010.
As in past years, the Trinidad State Junior College Educational Foundation is participating in Colorado Gives Day. Please consider supporting the College through a gift to the Foundation - your generosity encourages and invigorates the success of our students.
Thank you!
Until next time,
Carmen M. Simone, Ph.D.
President, Trinidad State

---
---