We know your time is valuable, so I promise this will always be a quick update of something interesting happening at Trinidad State. Expect to see it around the 10th of each month.
---
AUGUST 10, 2017
Can you believe classes start in a week and a half? Please take Just a Minute to catch up with Trinidad State.
Fall semester begins
We're busy getting ready for the beginning of the fall semester on August 21. Our campuses look great and our hardworking staff has been preparing for this for the last couple of months. You'll soon see posters and banners around Trinidad and Alamosa welcoming students to our communities. And when you see the students, and their families, please give them a friendly smile. The students are at the center of all we do at Trinidad State.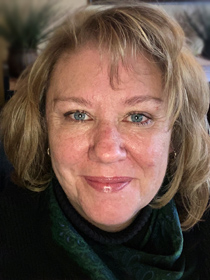 Vice President Bates honored
Our Vice President for Academic Affairs recently received an award from the National Council of Instructional Administrators. Lynette Bates was chosen for the Emerging Chief Academic Officer award for work which enhances educational opportunities for the students at Trinidad State. She is known to our staff and students as approachable, hard working and innovative and this award bears that out. Congratulations Lynette!
College Vision
We're constantly evolving at Trinidad State, trying to stay ahead of the needs of our students and the communities we serve. Recently Dean of Instruction Jack Wiley moved into a new position: Director of Community, Concurrent and Continuing Education. Our new Dean of Instruction is Dr. Evert Brown who comes to us with decades of experience which includes teaching and running an outdoor school in Wyoming.
I'll talk about those changes and more as I outline our vision for the college at public meetings on August 14 an 15. Join us in the Pioneer Room on the Trinidad Campus on August 14 at 5:30 p.m. or at the Auditorium on the Valley Campus at 6 p.m. on August 15 to hear about our exciting future plans.
Until next time,
Carmen M. Simone, Ph.D.
President, Trinidad State