From prostitution and drug addiction to college graduate
Written by Margaret Sanderson
Valley Campus - August 17, 2015
"At one time, I dreamed of being a lawyer," said 48 year-old Lezli Martinez. Instead, after a series of bad decisions, she spent decades as a prostitute. Those days are behind her now. She graduated on May 8 from Trinidad State with her CAC 2 (certification in Addiction Counseling) and her AAS degree and again on May 16 from ASU with Bachelor degrees in Psychology and Sociology with an emphasis in Criminology.
Obviously, Martinez is light years away from the life she was living just eight years ago. Her parents had rescued her many times through the years only to have her run off again. Once, in the 1990s, they were notified that she was in a coma in a Denver trauma center. Her partner had beaten her, pushed her out of a moving car, held on and dragged her half a block and then let go. The car then ran over her. She was found on the street near death.
Later she would say, "After all that I had been through, I continued struggling with self-esteem as well as a drug habit. I did not have the skills to support myself or to keep myself off the streets. I had not only become addicted to serious street drugs but to abusive relationships as well."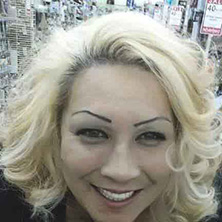 Martinez' parents had divorced when she was eight. While in high school she gave birth to a baby girl whom her mother raised. At 17, rebellious and belligerent, Martinez ran away from home. She hated all the "rules" and wanted a taste of the fast life. In Denver she met a good looking guy who tricked her into prostitution. He called her 'Star' and convinced her she was special. Later, after she was totally infatuated, he told her how badly he needed her help. He introduced her to prostitution and to drugs. They would travel the country stopping at truck stops, brothels, major strips - wherever she could turn a trick. She says she worked through a pregnancy and was back on the street three days after giving birth. Two months later, while they were in Miami, that baby girl died of Sudden Infant Death Syndrome.
Bad relationships led to the birth of two sons. One is now in prison on drug related charges; Social Services took the other at birth and placed him for adoption. Her last partner convinced her she was crazy and her family didn't love her. On a snowy day at the end of their relationship he beat her and threw her out into the street. The police found her bleeding and without shoes or a coat. When they took her to the battered women's shelter, they asked, "Who was it this time, Lezli?" Here, she learned that she was pregnant once again.
"I was deep into prostitution. That's what most of my record is. I couldn't stand myself," said Martinez who first came to the Valley in 2011 from Warren Village in Denver. Warren Village is a two-year comprehensive recovery program for single parents. Because she was a repeat offender, before Warren Village would accept her, Martinez had to complete rehabilitation with the Chrysalis Project in Denver which helps drug-addicted prostitutes with multiple arrests. These prostitutes are facing much longer jail sentences than those with one or two offenses. This was the motivating factor for Martinez who was determined that this child would not be born in jail.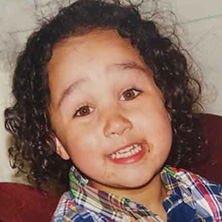 Near the end of her stay at Warren Village, she and her son were riding a city bus. She looked up to see her last partner moving toward her. Terrified, Martinez quickly exited the bus with her son and was able to immediately board another. She called her father, who lives in the Valley, and said, "I have to leave now." He paid for the U-Haul and with the help of family members, she loaded her things and left the next day.
Martinez and her then three year-old son moved in with her father in June of 2011. He paid for her summer semester at Trinidad State. She decided to study Addictions Counseling and Psychology and began classes less than two weeks later. Martinez was motivated and didn't want to lose her momentum. She couldn't afford therapy and chose this path to help her understand herself and to continue working through her own issues and to understand her son, Codey, whom she is proudly raising herself.
"Trinidad State was like my family. Everyone embraced me. I was so happy with my newfound freedom and I was able to grow," said Martinez, who will begin work on her master's degree in clinical counseling and social work this August. For her doctorate she plans to study forensic psychology and law which will place her in a position to address mental health policies.
Her dream today is to first establish a residential treatment center in the San Luis Valley where those with substance abuse problems can get treatment for their addictions and follow that with transitional housing. "The way to win at poverty, addictions or domestic violence is to teach a person self-sufficiency," said Martinez. "That is the part that's broken. Living and coping skills are needed. Broken people need someone to hold their hand and reassure them they are not alone. They need to learn to recognize that they don't deserve to be treated badly. I'm still in my infancy in regard to breaking free from the addictions that had such a grip on my life."
According to Martinez ninety percent of women who are overweight have been molested and ninety-eight percent of women in prison have been molested. "Healing is not about pointing fingers at others," said Martinez. "It's about working within yourself." She continued, "Forgiveness is necessary for healing. It is not for the person you are forgiving. It's for you," said Martinez. "You can't go forward if you're in reverse, if you're operating in the past."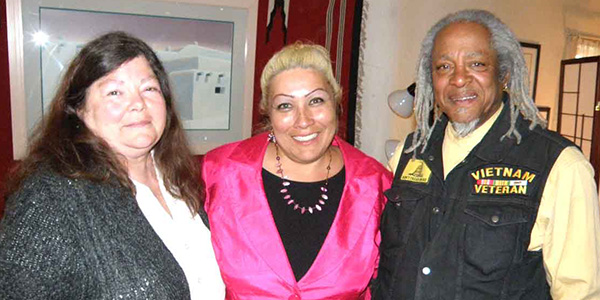 Two days after graduation Martinez was approached by a mentor who encouraged and guided her while she studied at ASU. Sandra Goodwin knew Martinez well and felt that she would be a good fit at Ascension Counseling and Transformation where Goodwin is co-partner with Psychotherapist Creed B. de Avanzar. She said to Martinez, "I've been waiting for you to graduate and I want you to come to work for me."
Martinez had been concerned about how her background might affect her ability to get a job, but de Avanzar said, "If I have staff on, they have to have had a sh___y background. They have to have worked through their stuff and believe in themselves. That's how you teach someone else to believe in themselves."
Danny Fox, co-pastor of Rolling Church Ministries, who is associated with the counseling center, said, "Lezli has chosen to stop being a victim. She has crossed over into survivorship and in to owning her own life. She has also realized her self-worth."
"I was terribly broken," said Martinez. "Adversity is what brings you to where you are. It builds you and molds you and makes you strong. Without all of that s___, I wouldn't be where I am now. My legacy is to everybody I touch. If you don't come away from me feeling better, I haven't done my mission."