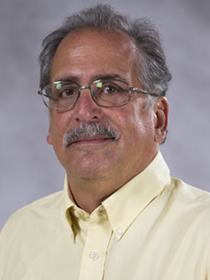 David Barrack
Professor - Trinidad Campus
---
Boyd 119
719.846.5730
David Barrack has been self-employed since he graduated from Colorado State University in 1978 with a M.B.A. He has run up to four small business at one time and still is operating two of them. He also has a Bachelor of Science Degree from Colorado State University in Business Administration (1976) and an Associate of Arts in Business Administration (1974) from Trinidad State Junior College.
Professor Barrack was hired by TSJC in 2006 as an adjunct faculty member and Graphic Designer. He has risen through the ranks until he became a full time Professor. Barrack currently teaches a wide range of classes including Economics, Business, Graphic Design, Photography and Workplace Skills. In the past he has taught Communications, Ballroom Dance and First Aid.
Barrack currently is a member of the Trinidad Urban Renewal Authority. He has served on many boards including City Council, Trinidad Ambulance District, 911 Authority Board and the Trinidad Planning Commission. In addition he has served on many Councils and Committees at Trinidad State.
He is known on campus for his dedication to his students and the College as well as his sense of humor.