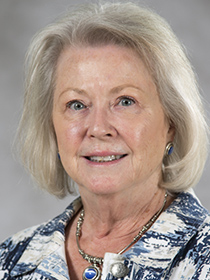 Denise Clark
Instructor, Nursing - Trinidad Campus
---
David 102
719.846.5673
I am a mid-life career change nurse. Prior to becoming a nurse I spent 14 years in Human Resources in various business/industries including phosphate strip mining, uranium solvent extraction, marine construction, off-shore oil & gas exploration, both foreign and domestic. I also worked for a number of years permitting and building sites for new oil/gas wells...everything from obtaining permits to locating the site using geographical topography maps, to bidding out the construction to constructing the well site and bringing on the rig to "spud the well".
After leaving the oil field I worked for a community college in Wyoming managing Carl Perkins grants for Single Parents & Displaced Homemakers, introducing them to non-traditional careers. By this point I had obtained my Bachelors in Business Administration and Bachelors in Social Science from the University of Wyoming.
Somewhere along the line I developed a love for nursing and went back to school and obtained my nursing degrees (ADN and BSN). I have practiced for over 22 years with around 18 years in nursing leadership. I have practiced in Wyoming, Texas, and Colorado. While working in Aspen I went on to obtain my Master's in Healthcare Administration. Prior to coming to TSJC I spent the previous 5 years as a Chief Nursing Officer.
I am currently working to obtain my Master's in Nursing.
I have been married to my husband, David, for 45 years and we have two beautiful grown, married daughters...who are also in healthcare...and a brand new baby granddaughter. Two dogs and 2 cats round out the family.