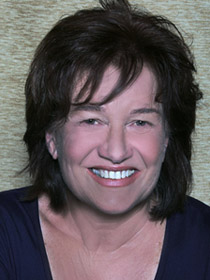 Kay Evans
Faculty, Massage Therapy - Trinidad Campus
---
Banta 303
719.846.5468
Born and brought up in New Zealand Kay's background includes lots of sports, dance and being passionate about the outdoors.
New Zealanders travel, so after completing her BSN and specialization in Operating Room, Kay traveled extensively living and working in Europe. Three years were spent setting up and running a small hospital in Cyprus and absorbing the culture – where she learned to speak Greek through cooking!
In the 1990's Kay began developing her interest in complimentary health, training in massage, sports work, aromatherapy and Jin Shin. She had her own bodywork practice which included the British cycling team and the International Organization for Change. She also started the European High Touch Network after training in the United States. She went on to build a successful aromatherapy business, leading to being asked to write a book, magazine articles and having a regular radio program.
Since 2005, Kay has been teaching at the School of Holistic Heath/Massage Therapy at Trinidad State. She has recently complete her Masters' Degree in Transformational Studies. In her work with the students and the community, and having all her favourite subjects to deal with every day she feels much gratitude and pleasure.