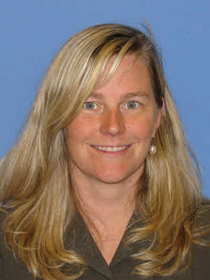 Kerry Gabrielson
Vice President of Student Affairs and Sponsored Programs - Trinidad Campus
---
Berg 201
719.846.5643
Kerry Gabrielson is the Trinidad State Vice President of Student Affairs and Sponsored Programs. She has a passion for student success and service. Her favorite day of the year is graduation day when students walk across the stage!

Kerry holds a BS in Elementary Education from the University of Dayton and an MS in Leadership and Public Policy from DePaul University. Gabrielson is also a peer reviewer with the Higher Learning Commission.

Kerry's career started as a volunteer with the Peace Corps in Namibia, Southern Africa. She and her family made Trinidad their home in 1999.