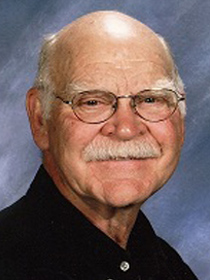 Kenneth W. Gordon, Ph.D., CPEA-S&H
Adjunct Instructor, OSHA - Trinidad Campus
---
Kenneth W. Gordon, Ph.D., CPEA-S&H, is a long-time adjunct professor in the online Occupational Safety and Health Technology Program at Trinidad State. He graduated from Centenary College of Louisiana in 1964 with a B.S. in Business/Personnel Management, then earned an M.S. in Counseling & Guidance Psychology and Ph.D. in Organizational Behavior from Texas A&M University - Commerce, in 1965 and 1971, respectively. He conducted post-doctoral work at Harvard University.
Dr. Gordon has more than 40 years' experience in teaching and administration at various universities, including positions of Professor, Dean, Department Head, and Executive Director of a university branch campus. He has been honored as an "outstanding professor" at two major teaching and research universities, as well as being an administrator of federal and state government research grants. He is a published author and has served as an educational and training consultant nationally and internationally.
Dr. Gordon also has years of extensive experience in safety and health consulting for various companies and governmental organizations, including the U.S. Department of Labor and U.S. Army Corps of Engineers.