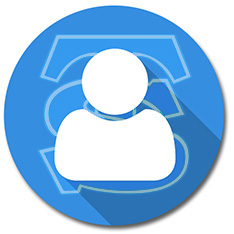 Kelly Kissane, Ph.D.
Faculty - Biology - Valley Campus
---
Main 215
719.589.7053
Dr. Kelly C. Kissane is a faculty member of Trinidad State Junior College's Natural Science department, serving the Valley Campus in Alamosa. She has taught undergraduate biology for over 20 years, teaching a variety of biology courses including non-majors biology, general biology I and II for majors, general zoology, genetics, and entomology. She started her teaching career at the University of Nevada-Reno as a temporary lecturer, continuing as an adjunct professor at Western Oregon University, and served as Professor of Natural Sciences for the last 10 years at Blinn College.

Dr. Kissane believes strongly in hands-on learning, and loves to involve her biology students in outdoor projects and independent research projects so students get a strong feel for what being a biologist involves. She was a first generation college student and remember the struggles she faced. As a result, she loves to mentor first generation students to help guide them to success in their chosen career.

Dr. Kissane's specialities are genetics, entomology/ arachnology, and animal behavior. She is only expert on the natural history of the semi-aquatic spider genus Dolomedes in the United States, and is currently researching the utility of wolf spiders (Lycosidae) in forensic entomology.

Dr. Kissane holds a PhD from the University of Nevada in Ecology, Evolution and Conservation Biology, a MS in Entomology from the University of Maryland-College Park, and a BA in Biology from the University of Arizona.