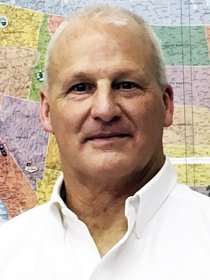 Kelly McGillivray
Adjunct Instructor, Rocky Mountain Lineman School - Colorado Springs, Colorado
---
Lead instructor - Rocky Mountain Lineman School (RMLS)
Born in Ulysses, Kansas in 1956
Graduated from University of Kansas in 1979
Worked part time for the local Electric Cooperative during college until 1984.
1 1/2 years with a electrical contractor, then 31 years with Colorado Springs Utilities.
Have been with Trinidad State/RMLS since January of 2017.
Enjoy fishing, backpacking and spending time with our 3 grandchildren.