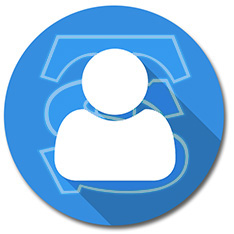 Wayne Monk
Adjunct Instructor, Sociology & Psychology - Trinidad Campus
---
Berg 308
719.846.5540
Achieved Status:
High School graduate, Ozark High School, Ozark, AL
B. S. Business-Education, Troy University, Troy, AL
M. S. Counseling Psychology, Troy University, Troy AL
U. S. Navy, Radio operator 3rd Class Petty Officer
Cowboy-Rancher, Horse breeder
Master Carpenter-Home builder
Master Aviator-Flight Instructor: Fixed & Rotary Wing
Master Boatman-Sailor
Dog trainer, Horse trainer
Licensed Mental Health Counselor
Retired Juvenile Probation/Parole Officer, State of NM (Raton)
Teacher, currently two years at TSJC, Psychology & Sociology
Enrolling in and beginning work on PHD in Psychology
Divorced-Remarried: Husband & Father of two children, boy & girl
Grandfather and Great-Grandfather to several

I have been fortunate to be able to live and work in other Countries, especially Iran for 2 years. Enjoy a broad and diverse background with several different career fields.

Current wife and I live in Weston, CO, for some 30 years. Own and operate (Semi-Retired) horse breading ranch, Tennessee Walking Horses.


---
1. How long have you been at Trinidad State?
Next semester, Spring 2019, will complete 3 years.
2. What is your job at Trinidad State?
Adjunct Instructor: Psychology & Sociology.
3. What interests do you have outside of work?
My wife & I own and operate a Tennessee Walking Horse breeding program. Enjoy riding as often as possible.
4. What are your degrees of qualifications?
BS: Business/Education, MS: Counseling Psychology
5. What is your favorite thing about your job?
Interacting with the students in class!!