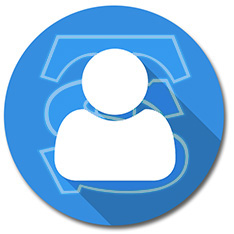 Linda Rowley, Ph.D.
Adjunct Instructor, Occupational Safety and Health Technology
---
Dr. Linda Rowley has a Bachelor of Science degree in Behavioral Sciences from Colorado State University; MBA from Frostburg State University, Hagerstown, Maryland; and a Ph.D. in Organization, Management, and Leadership from Capella University in the School of Business and Technology.
She began her career in the occupational safety and health field as an intern in the Department of the Army, then moved to different federal government organizations. Linda has worked in safety with the Department of Defense in St. Louis, MO; at Headquarters, Army Medical Research in Frederick, MD; at the Headquarters, Army Materiel Command in the Washington DC area; and as the Manager of Safety and Health for the Bureau of Reclamation with the Department of the Interior in Denver, Colorado.
Throughout her career, she has worked to improve safety and health programs by working with many stakeholders, including managers and employees at all levels of an organization; other agencies at local and national levels; contractors and subcontractors; universities, and private companies.
Linda has been involved in various professional and community activities and organizations. She served on the Board of Directors in the American Society of Safety Professionals (ASSP) Cumberland Valley Section, Hagerstown, MD; in various officer positions on the Board with the National Capital Region, Washington DC; and is currently a member in the Colorado Chapter.
She was previously a Victim Advocate with the county sheriff's office from 2000 – 2015; on the Colorado Crisis Response Team; and trained with the Colorado Emergency Response Team.
Her experience in organizing training for conferences and workshops and conducting training for a wide variety of audiences drew her to sharing her expertise in the Occupational Safety and Health Technology degree program at Trinidad State. Dr. Rowley has been teaching courses in the program since 2003.
For the past few years, Dr. Rowley has been working more on writing. She contributed to the ASSP Safety Professionals Handbook Management Applications (2008, 2012); and co-authored a book, Occupational Safety and Health (2017).
Dr. Rowley holds certifications as a Certified Safety Professional (CSP) and Certified Environmental, Safety, and Health Trainer (CET).