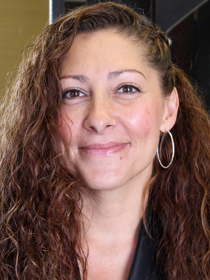 Ronda Samora
Faculty, Cosmetology - Trinidad Campus
---
Mullen 301
719.846.5539
I decided to go to school for Cosmetology at a later age in life. I was already married with three kids.
I had a friend in cosmetology and she used me for a model and while I was getting my nails done I thought to myself " I can do this". So I registered that following semester.
I was very happy with TSJC and my instructor. The program had me striving to do my very best. So I had decided that my goal was to become an instructor one day at Trinidad State.
After I received my license from the state I began my career at Smart Style inside our local Walmart store.
I had worked there for almost two years and then one day a lady asked if I would like to take over her business. So I left my job to become a business owner.
I enjoyed being a business owner but I felt like I was still lacking something. Then one day I got a call to apply at the college . I went right away and I got the job as an adjunct under the instructor who motivated me to be who I am today. I worked very hard and now I am the Instructor and it now has become my dream job.