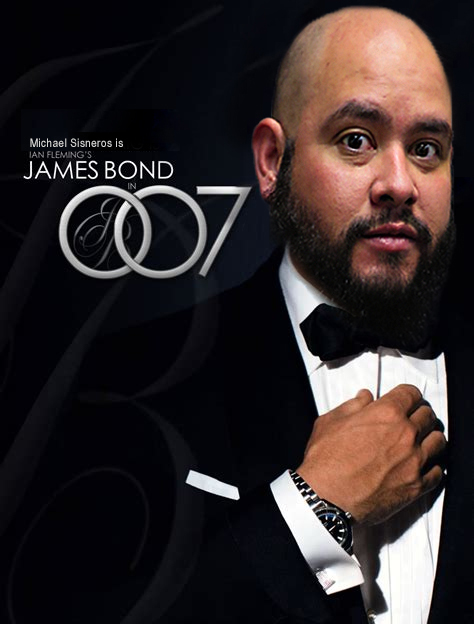 Michael Sisneros
Outreach / Recruitment Specialist - Valley Campus
---
Main 104
719.589.7083
Hello! My name is Mike and I am Trinidad State's "Road Warrior"!

I am a self described "Social Butterfly" who loves engaging others. I love to travel, meet new people and build/foster new relationships.

I love my job! I am a person who is passionate about advocating for and presenting educational opportunities for prospective students at Trinidad State; Wherever I may meet them. Trust me. I GET AROUND. In the Fall season you can find me in a car somewhere visiting regional and local High Schools.

Fall 2020 I will be entering my 9th year as a Recruitment & Outreach Specialist. My time at Trinidad State has been very fulfilling and rewarding and has enabled me to grow. I am very grateful and proud to have been chosen as the 2018-2019 Colorado Council on High School/College Relations Recruiter of the Year for the State of Colorado's College & Universities. Additionally, in 2018-2019 I was voted by our Valley Campus Students as the Staff Person Of The Year. I am very thankful for the opportunities Trinidad State and our students has afforded me and my young family.

Students First
Go Trojans!

I grew up on the family ranch in Las Mesitas, CO that was homesteaded in the late 1850s. I am a 6th generation resident of Southern Colorado's San Luis Valley. If one considers Northern New Mexico as well: My ancestors have been in this geographic region for at least, if not more than 10 generations.

I graduated from a local Valley HS and pursued my education locally. I earned a Bachelors Degree in English with an emphasis in Communication and a Minor in History with a particular interest in SW studies. I also have completed a Teachers Education program.

I am an outdoorsy kind of person who enjoys Camping with my young family. We also enjoy spending time at my family and at my Wife's family ranch. Additionally, we like to visit and spend time in Northern New Mexico.

I am excited and look forward to meeting you where ever you are and sharing with you ALL the great opportunities Trinidad State has to offer.