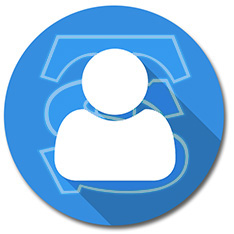 Ann Stanford
Adjunct Instructor, Biology- Valley Campus
---
Main 207
719.589.7037
I began teaching as an adjunct instructor in Biology at TSJC Spring semester, 2015. Previously, I taught in the GED Program at Trinidad State from 2009-2014.
I have had a rewarding career beginning in 1987 in the Upward Bound Program at ASU where I taught college prep science to first generation college students. I began teaching in the public schools in the Sanford School District, Sanford, CO where I taught both Math and Science grades 7-12.
I moved to Denver in 1994 where I taught Science and Math at two private schools: Good Shepherd Middle School and Rocky Mountain Hebrew Academy. At both of these schools I was able to participate with my students in the Regional Science Fair at the University of Denver. After returning to the San Luis Valley in 2001 I taught Chemistry at Alamosa High School, Alamosa, CO until 2008.

I have participated in the San Luis Valley Regional Science Fair since 1987 both as a teacher taking students to the Fair and currently as a judge. I was awarded "SLV Science Teacher of the Year" in 1991 and traveled with two students to the International Fair In Oklahoma City. I have had the privilege of accompanying two separate student science projects to the annual state science fair in Ft. Collins, CO.
I was one of twenty-five teachers chosen from Colorado to attend a graduate work symposium at the University of Denver to learn the latest "techniques" in genetic engineering in 1997. I graduated from ASU in 1986 with a BA in Biology and earned an MA in Secondary Science Teaching--Biology in 1991 from ASU.