Trinidad State President to depart for South Dakota
Trinidad Campus / October 23, 2018 / Written by Greg Boyce
---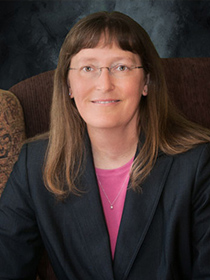 Trinidad State President Dr. Carmen Simone will leave Colorado to take a job in higher education in South Dakota. Her last official day on the job at Trinidad State will be January 1, 2019. Her new job, Sioux Falls University Center (UC-SF) Executive Director, will start the following day.
Dr. Simone has a Ph.D. in chemistry from Colorado State University in Fort Collins with a B.S. in chemistry from the University of North Dakota. She served as assistant professor of chemistry at CSU from 1993-2003 and was a chemistry instructor at Casper College in Wyoming from 1993 to 2004. Before arriving at Trinidad State in the summer of 2013 she served as provost and vice president for academic affairs at Lewis-Clark State College in Lewiston, Idaho as well as vice president for academic affairs at Casper College.
In more than five years at Trinidad State she lead efforts to stabilize enrollment and increase retention rates while streamlining course offerings and tackling a severe budget shortfall in her first year. She made a commitment to unifying Trinidad State's two campuses in Trinidad and Alamosa, which are separated by 110 miles and the Sangre de Cristo Mountain Range. She oversaw the beginning of highly successful cross country teams in Alamosa, which expanded to indoor and outdoor track and field. In only two seasons several athletes have claimed individual NJCAA national titles.
She oversaw the re-accreditation process from the Higher Learning Commission, helped with internal planning for an upcoming four-year nursing degree, and supported the Trinidad State Robotics Team which has gained a national reputation for excellence with the help of NASA.
Dr. Simone has kept an overwhelming schedule, committing early on to spending time on both campuses each week and has been involved in community planning and service clubs, while attending nearly all home sporting events.
She is known for her positive personality, her friendly nature and tireless energy. She leaves Trinidad State much stronger than she found it. "I've spent much of my life in Colorado and leaving will certainly be bittersweet," she said. "Being a college president is very challenging and very rewarding at the same time. I've made many new friends and wonderful colleagues in the last five years and will cherish so many memories, but I'm ready to start a new chapter with my family in South Dakota."
The Colorado Community College System has already begun the search for her replacement.