Diesel Technician: Rev Up Your Training with an AAS Degree
Valley Campus / November 16, 2021
---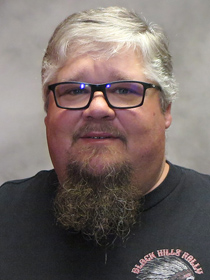 Back in 1996, Eric O'Brien was a student in Trinidad State College's diesel technology program. But he's the first to admit that what he was learning then barely compares to what he's teaching now as a professor of diesel technology at TSC.
"Oh geez," recalls the native North Dakotan, "back in '96, there were no electronics on these diesel engines, it was all mechanical. You had a fuel system that was all mechanical. You didn't have all this electronic injection, electronic fuel pumps, or electronic injectors."
Over the past 25 years, trucks and tractors haven't changed much on the outside, but the important stuff inside has changed — and it's much more complicated. So diesel technician students need to bring more than a toolbox and a strong back to their training. They need brainpower.
Do You Have What It Takes to Become a Diesel Technician?
O'Brien is clear about what it takes to succeed in the profession these days. "You have to have some math skills," he says. "I teach students how to read schematics; I teach them flow rates. That's why they need to have a little bit of math."
A student also needs to know at least a little something about electricity.
"If they don't, they're probably going to be lost in here, because there are so many different sensors on these trucks," O'Brien says. "Transmissions, drivetrain, hydraulics, they all work together. When you think about combines, tractors, and vehicles like that, they have electronic transmissions. Same with construction equipment. You have electronic sensors and actuators."
Beyond putting in the elbow grease, students in the diesel technology degree program also have to be able to think critically.
"They need to learn diagnostics," O'Brien continues. "They go in and change the parameters and the codes and they do training with diagnostic issues. If the check-engine light goes on, you don't know what it is until you plug in your machine and get the code out."
And with technology being important in nearly every profession these days, computer literacy is essential for the diesel engine mechanic.
"You have to know how to read and understand service manuals, and now they're all online," O'Brien says. "So you have to be able to access them and read what's going on and know how to fix it."
And there's one more attribute that may be the most important thing a diesel technician can have: "You've got to have a lot of, well, common sense," O'Brien says with a laugh.
Students quickly figure out that when it comes to repairing diesel trucks and construction equipment and farm tractors, there are no shortcuts. The days of listening for a strange noise and following a hunch are long gone.
"You've got to read the manual," he says. "Sometimes the hardest part is not letting students just start into it. I take them through every step as we go through the engine-repair process, so they understand how everything works together."
Strong Demand for Diesel Repair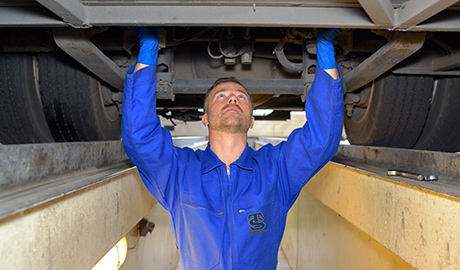 One thing that hasn't changed since O'Brien was a student is the basic concept of TSC's diesel program: learn to keep those vehicles moving and in good repair. There are around two million semi-trailers on America's roads today. Throw in farm and construction equipment, not to mention the 16 million private cars and trucks that run on diesel, and there's a strong demand for technicians who understand what is diesel technology and how to make repairs when something goes wrong.
TSC's diesel program sits on its satellite campus in Alamosa, Colorado, about 110 miles away from the main campus. But that works out because a lot of O'Brien's students grew up in the area and don't want to leave. And there are plenty of job opportunities to be found right there in Southern Colorado and Northern New Mexico.
Some of O'Brien's students just want to be able to work on their family's farm equipment. With agriculture markets tight, shelling out thousands to fix a balky tractor just isn't in the budget. Having that expertise within the family business can save thousands of dollars.
Moreover, Colorado is a good place to find diesel engines that might need work. While ranking in the 21st spot among the states in terms of population, Colorado ranks sixth in the top 10 states with diesel drivers, with almost 210,000 diesel car and truck registrations in the state. That's a lot of potential repairs that will need to be made.
The focus of TSC's AAS diesel technology degree program is to get students job-ready. Over their two years of diesel training at Trinidad State, students learn everything there is to know about diesel engines, from what makes them go to what makes them stop, and everything in between.
"When they come out of the program, we want them to have the basics to go out on a job," O'Brien says.
Even though engine systems are getting more complicated, O'Brien says that these days there isn't much difference between a gas engine and a diesel one. "The only real difference is that a diesel engine doesn't have sparkplugs," he says with a good-natured chuckle. But as for him, he'll take working on a big rig any day.
"I'd rather work on a semi or a tractor because there's so much more room," he says. "You can get your hands in places that you can't on a smaller engine."
And that's one of the first things his students notice when he teaches them, for example, how to fix transmissions."The transmissions are double the size of a car transmission!" O'Brien says.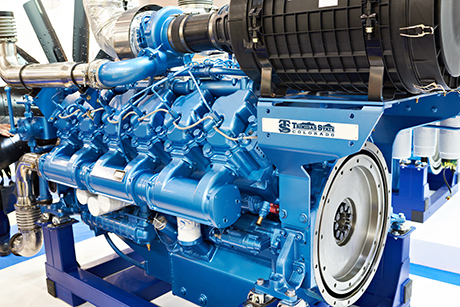 Heavy-Duty Repairs
Of course, larger also means heavier. A lot heavier. But that hasn't had an impact on the diversity of the students participating in the program. O'Brien has had female students in his classes since he started teaching at TSC in 2006. He also gets a lot of older students who are ready to back up the knowledge they've picked up along the way with some formal diesel technician training.
"We're kind of a non-traditional campus," he says. "I've had 18-year-olds in classes with 40- and 50-year-olds. A lot of times, the older students take some of the younger kids under their wings and show them some of the finer points."
A diesel-repair shop in Southern Colorado charges around $100 an hour to work on an engine. A new diesel engine mechanic can expect to earn $18-25 an hour, or up to $50,000 a year. Some of O'Brien's students are actually employed in diesel tech jobs while earning their degrees at TSC. But, like with most careers, they can expect to start at the bottom.
"A lot of my students will actually go into a shop and do all the maintenance and the greasing on everything that comes in, and kind of work their way up," he says. "If you want to start at the very top, that's not going to happen. If you can get through the first three months, it'll work out pretty well. But it's tough; it's not easy work by any means."
O'Brien speaks from experience, he has been repairing engines his whole life. He started working on racecars a decade before he could drive one (well, legally anyway). These days, he works on a racecar with his son. But there is still one thing that makes him cringe. Motor oil may be in his blood, but he's not too thrilled with it all over his hands.
"What I don't like to do is work with drivetrain stuff," he says. "The other day I had a truck with a leaky wheel, so I brought it in here and had the students work on it. The tough part is that oil gets everywhere. I mean, you can try to be as clean as you can be working on drivetrain stuff, but once you get it on your hands, you smell like it all day! But I let the students do it and I talk them through. I'm there to supervise, and if they're having a hard time, I jump in."
Hands-On Experience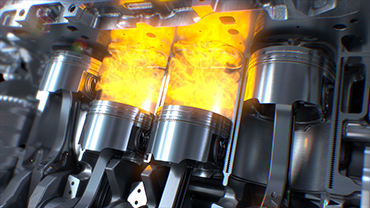 Learning by doing is one of the hallmarks of TSC's diesel technician program. On the road to learning how to be a diesel mechanic, students get hands-on experience and they get it right away. That's not always the case, especially with many of the for-profit colleges that offer diesel technology training.
"In those other programs, the first semester or two, students are stuck in a classroom," O'Brien says. "They're not even in the shop. Here, the first week of class you go through your OSHA stuff, you bring your certificate and you're in the shop."
What O'Brien calls "the OSHA stuff" may be the most important thing that his students learn during their time at TSC. The first thing every one of them does is take a ten-hour class to learn how to stay safe while working on a five-ton truck.
"We do it the first week of school," he says. "Safety, safety, safety."
Personalized instruction with close faculty contact is another hallmark of TSC's program and O'Brien is proud of the fact that his students know him, he knows them, and they get to figure out how to repair diesel engines together.
"I've got a small shop," O'Brien says. "I like to have anywhere from 12-15 students, and I'd rather it be 12 than 15. In my class, there's a lot of one-on-one instruction. I lecture for two hours a day and then we're in the shop most of the day."
Different Ways to Get Rolling
TSC knows that some students figure out early on that working on diesel engines is as much a calling as an occupation. For those students, TSC offers a program called Concurrent Enrollment. It lets high school juniors and seniors in the surrounding eight counties take classes at TSC.
"This year I had three, four different students from two different high schools," O'Brien says. "By the end of this coming school year, they're already going to have 12 hours of each semester done. That's a smart way to do it; saves your mom and dad a bunch of money, too."
For those who are interested in a diesel technology certificate with a shorter timeline for completion, TSC offers that as well. But this isn't one of those certificates that you can pick up over a weekend. The certificate requires two full semesters, and students take the same number of diesel tech classes as those students pursuing their AAS degree.
To earn the AAS diesel technology degree, a student spends another year rounding out his or her education by taking classes in English, math, communications, sociology, and a few electives. That additional academic work can put you in a better position to advance your career later on or to grab that first opportunity.
"The associate degree might make you more employable," O'Brien says. "The degree could also put you in a different position — maybe you can make it to shop foreman after a couple of years."
Navigating a Detour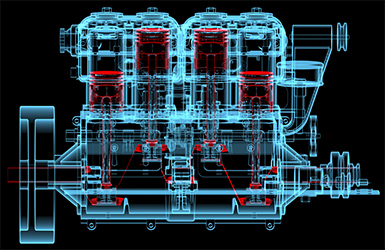 Eric O'Brien has been involved with TSC's diesel technology program for the last 15 years and also worked on the family farm for ten years putting what he learned in the program to good use. He's seen a lot in that time, but he has never seen a year like this one. COVID-19 has left his schedule on the side of the road with the flashers on.
"It really has been a big hurdle," he says. "At the beginning, we basically shut the doors. Now, this week actually, we got the OK to come back and finish up the shop portion of the spring semester. That's what we'll be doing these next two weeks."
It has been a learning experience for his students, but also for him.
"I'm old-school. We mechanics still like grading stuff on paper. I'd rather talk to people than text," he says. "I wasn't doing a lot online before, but then last March I had to figure it out."
Even as last spring's semester ends, the fall semester is quickly approaching. Classes are scheduled to start August 17, but COVID has forced O'Brien to change course, and quickly. Traditionally in the program, classroom work usually comes first, then it's followed by work in the shop. This time, everything will be exactly the opposite. "We're going to go hard until fall break, get all of our shop work, our hands-on done the best we can," he says. "Then we're going to do the rest online. That's the outlook so far."
But, as this student-made video shows, the students studying diesel technology at Trinidad can move pretty quickly and they'll adapt to whatever comes their way, just like in the shop.
To find out more about studying diesel technology at Trinidad State College,
please visit the program page on our website
.
---