Notice To All Applicants
Former employees of the Colorado Community College system or one of its 13 colleges, who were disciplinarily terminated or resigned in lieu of termination, must disclose this information on your application/within your application materials. All materials submitted become the property of Trinidad State Junior College and will not be returned. The State of Colorado must comply with the Immigration Reform and Control Act/1986. If hired, you will be required to provide documents to show your identity and authorization to work. This law applies to all persons hired. Colorado fiscal rules require all new employees to be on direct deposit.
About Trinidad State Junior College
Trinidad State Junior College, located in Trinidad, Colorado, is a state-supported, two-year institution of higher education. The College was established by an act of the State Legislature in 1925, and is the oldest public two-year college in the State of Colorado. The College's Service Area includes eight rural counties characterized by low population density and small communities. One campus is located in Trinidad and is a residential campus while the other, located in Alamosa, is a commuter campus. Both campuses serve distinct populations. As a comprehensive Community College, Trinidad State Junior College not only offers ongoing transfer Associate of Arts Degree and Associate of Applied Science (vocational) Degree programs, but also has developed and implemented numerous successful short-term vocational certificate programs, and totally inclusive adult education and developmental programs.
Information regarding Trinidad State Junior College Security, including crime statistics for the Trinidad and Alamosa campus and surrounding area, may be found on the Trinidad State Junior College Campus Security Website - For a hard copy report please contact the Vice President of Student Affairs on the Trinidad campus, or the Dean of Students on the Valley Campus.
The Valley Campus
The Trinidad State Junior College Valley Campus is located in the San Luis Valley, which consists of six counties: Alamosa, Conejos, Costilla, Mineral, Rio Grande, and Saguache. Located in a broad, mostly flat valley, as much as 100 miles long and 75 miles wide, with an elevation of 7,500 feet at the Valley floor, the region is rimmed by high mountains to the north, east, and west, with elevations up to 14,345 feet. The Rio Grande River rises in the western part of the region and flows south into New Mexico. The region has an area of 8,180 square miles and a population of approximately forty thousand people. Major communities in the Valley include Alamosa, Monte Vista, Del Norte, Center, Antonito, Manassa, San Luis, La Jara, Sanford, Creede, and Saguache.
Trinidad State Mission Statement
Trinidad State's mission is to enrich the lives of our diverse communities by providing quality educational experiences and promoting lifelong learning.
---
Contact Information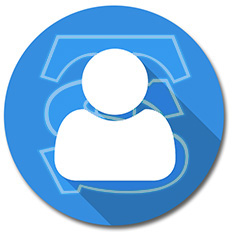 Robert Martinez
Human Resources Director
---
Valley Campus
1 (800) 621-8752, ext. 7022
(719) 589-7022
---
Notice of Non-Discrimination
Trinidad State Junior College prohibits all forms of discrimination and harassment including those that violate federal and state law or the State Board for Community Colleges and Occupational Education Board Policies 3-120 and 4-120.  The College does not discriminate on the basis of sex/gender, race, color, age, creed, national or ethnic origin, physical or mental disability, veteran status, pregnancy status, religion, genetic information, gender identity, or sexual orientation in its employment practices or educational programs and activities.  Trinidad State Junior College will take appropriate steps to ensure that the lack of English language skills will not be a barrier to admission and participation in its education programs and activities.
The College has designated its Director of Human Resources as its Affirmative Action Officer/Equal Opportunity Coordinator/Title IX Coordinator with the responsibility to coordinate its civil rights compliance activities and grievance procedures. For information, contact the Director of Human Resources at Trinidad State Junior College, 600 Prospect Street, Trinidad, CO, 81082, 719-846-5534. You may also contact the Office for Civil Rights, U.S. Department of Education, Region VIII, Federal Office Building, 1244 North Speer Boulevard, Suite 310, Denver, CO 80204, telephone (303) 844-3417.
---
Affirmative Action Statement
TSJC does not unlawfully discriminate on the basis of race, color, religion, national origin, sex, age, or disability in admission or access to, or treatment, or employment in its educational programs or activities. Inquiries may be referred to: Affirmative Action Officer and Title IX and Section 504 Coordinator, Berg Building, TSJC, Trinidad, Colorado 81082 (719) 846-5534, or Director of Affirmative Action for the Colorado Community College System, 9101 East Lowry Boulevard, Denver, CO 80230 (303) 595-1552, or to the Office for Civil Rights, U.S. Department of Education, 1961 Stout St., Denver, CO 80294.
Information or guidance regarding student's rights, policies, and/or procedures may be obtained from:
Affirmative Action Officer:
Lorrie Velasquez.
600 Prospect Street,
Berg Building, Room 101
Trinidad, Colorado, 81082.
Telephone: (719) 846-5534
Any student is invited to confer with the Affirmative Action Officer. All conferences will be kept in strict confidence.