The Trinidad State Educational Foundation
Sharing the Vision,
Securing the Future.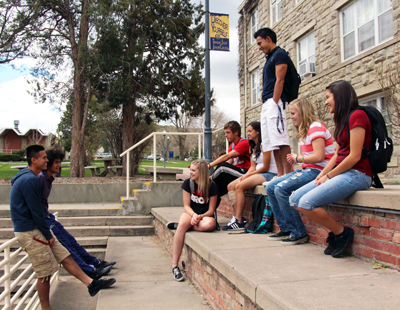 Named Gift Opportunities
Named gifts provide a perpetual means to honor and recognize an individual, a family, or an organization. For more information on these opportunities, please contact the Foundation Office.
Tax Tip
A charitable gift to the Foundation should be made on or before December 31 of the year in which you wish to receive the charitable income tax deduction.
Related-Use Regulations
If the College can use items of personal property (including equipment), you will receive a maximum allowable deduction. If there is no related use, you will receive a smaller deduction. Contact your financial adviser for special related-use issues in giving.
Appraisals
You must obtain an appraisal for any noncash contribution which exceeds $5,000. The appraisal summary section of IRS Form 8283 must be completed and attached to your income tax return on which the deduction is claimed. No appraisal is required for a gift of publicly traded securities for which market quotations are readily available on an established securities market.
Gift Stewardship
Your gift will be used specifically for the purpose(s) they were given and treated with the utmost care and confidentiality per your instructions.
Gift Recognition
All gifts to the Foundation qualify for appropriate levels of recognition from the TSJC Educational Foundation.
Consult Your Tax Adviser
The information on this page is not offered as legal advice. For legal advice, please contact your tax attorney and/or your accountant.
Where to Direct Your Gift
The Trinidad State Junior College Educational Foundation is the official recipient for all gifts to the College. Checks should be made out to the TSJC Educational Foundation, property should be transferred to the TSJC Educational Foundation, and property should be sold in the name of the TSJC Educational Foundation. If you need the Foundation's tax ID number, please contact the Foundation Office.
The Foundation's mission is to support the growth and development of Trinidad State Junior College.