Welcome to Trinidad State College - Where Life-Changing Journeys Begin!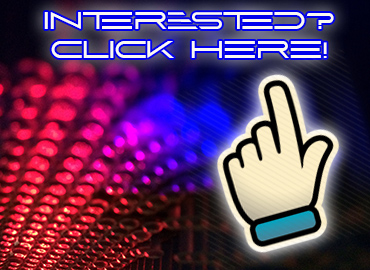 Exploring and starting on a path to a career in computing, technology, or cybersecurity could never be timelier! The demand for skilled professionals in technology-related fields has only increased as more businesses flock to the internet to reach customers, develop products, and collaborate to provide their goods and services to consumers worldwide. Additionally, not enough skilled cybersecurity professionals exist to fill in the massive shortfall in open employment positions. This is where you come in! Imagine that YOU are the next networking or cybersecurity professional out on the frontlines of the internet, ensuring smooth network communications, providing technical support, or securing the sensitive data being transmitted and stored electronically worldwide. By filling out the following information you will have completed the first step to becoming a Trinidad State College (TSC) student!

You will be contacted by Serena "Sully" Sullivan, the Director of Technology Programs and Instruction at Trinidad State College and eSports Head Coach. She is a Certified Information Systems Security Professional (CISSP) and Air Force veteran with years of industry and teaching experience who will personally guide you through the next best steps to get started in computing at Trinidad State College.

---
You can get started right away this fall with CNG 124: Networking I and CNG 125: Networking II which prepare students for the CompTIA Network+ exam!
Check out page 34 of the Fall 2021 schedule.
---
A Personal Note from Sully:
First, I would like to congratulate you on taking the first step to explore the fascinating field of technology! I am here to help you navigate through the process of becoming a technology student at TSC. I remember when I first started college, it was a little overwhelming! Filling out forms, determining the best way to pay for college, what courses to register for, navigating the schedule, and developing time-management skills made me a little nervous. However, I mostly remember being very excited to become a first-generation college student, I just knew I was going to make my family proud! I was once where you are at now, wondering if a degree and industry certifications could really qualify me for employment opportunities, if the time and money would be worth it, and willing to explore the opportunities and options for courses. For me, the journey has been more than worth it, and in this ever-changing field the journey continues, keeping each day fresh and exciting!

I am committed to answering all questions you have about the technology courses we offer at TSC. I am open to communication methods, by phone, email, web conferencing (Zoom/WebEx), or face-to-face (following recommended COVID protocols, of course!) and I will schedule time with you to explore options and personalize a plan. If you were interested in a different program, no worries! I will connect you with the person in charge of your program of interest.

I am so excited to meet you and happy you have decided to explore Trinidad State!

Best,
Sully
---