2023-2024 Academic Year ~ July 1, 2023 to June 30, 2024
Financial Aid Office
719-846-5017 or 888-TSC-1925 ext. 5017
Email
We are here to help you meet your educational goals. From here you can apply for financial aid, research scholarships, grants, work study, and student/parent loans. If you need further assistance please feel free to contact any of the following financial aid personnel.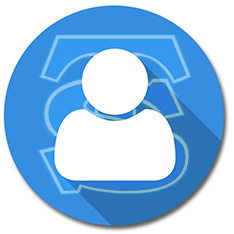 Christina
Sisneros
Director
Financial Aid
Learning Center
Library 202A
(719) 846-5017
Email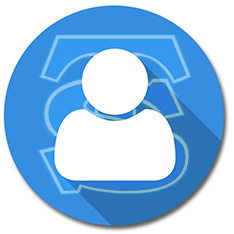 Leslie
Hollingsworth
Administrative Assistant
Financial Aid
(719) 846-5017
Email
---
COSI ~ Finish What You Started
COSI Finish What You Started is designed to support you during your higher education journey.
Learn about all the benefits here!
---
1098-T
In January of each year, CCCS, on behalf of all colleges within the system, mails IRS Form 1098-T to students who had qualified tuition and other related educational expenses billed to them during the previous calendar year (January 1 – December 31, YYYY).
Need more information regarding 1098-T's, call 719-846-5131.
---
Code of Conduct
Click the following link for a pdf version of the Trinidad State College Financial Aid Code of Conduct
---
Ability to Benefit
The Consolidated and Further Contributing Appropriations Act, 2015, provides ability-to-benefit (ATB) alternatives to a high school diploma for students enrolled in a career pathway program on or after July 1, 2014. Students who were enrolled in a Title IV program prior to July 1, 2012 and were eligible for aid under the old ATB provisions retain their eligibility regardless of whether they are in a career pathway program.
For students without a high school diploma or GED, the Ability to Benefit test is used to determine eligibility for financial aid.
For further information contact the Testing Center.
---
Disclaimer
The Financial Aid Office has taken great care in providing the most recent information. Contents are subject to change without notice because of changing federal, state or institutional policies. All financial aid awards are contingent upon availability of funds and the student's final eligibility determination.
In 2009, the Colorado Community College System joined the Federal Direct Loan Program.
Click here for more information.
All financial aid awards are made in compliance with the policies and guidelines and regulations set down by the state and federal governments and Trinidad State College.
Awards may consist of one or a combination of various financial aids.
All students who receive financial aid must meet the standard of satisfactory academic progress. The standards are spelled out in the Student Handbook. A paper copy of the Student Handbook is available on request from the Financial Aid Office.