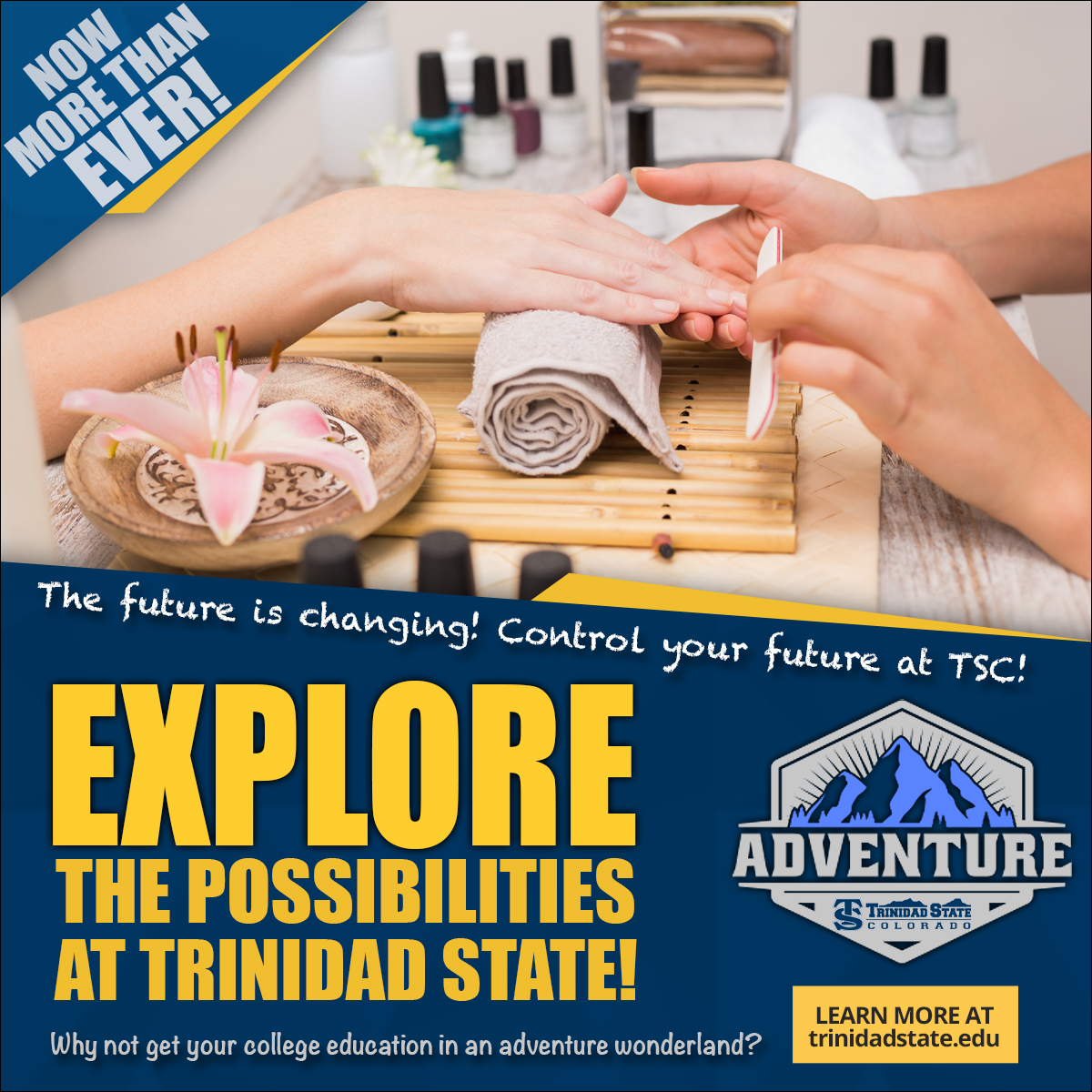 The Esthetician Program at Trinidad State is designed to prepare students for the Colorado State Cosmetology Licensure examination. Esthetics involves beautifying the skin in a variety of ways; including analyzing the skin closely, performing facials, waxing facial hair, and giving facial massages.
Apply TO TSC NOW
---
Pass Rates
---
---
---
Professional Licensure Disclosure

Important Note for Prospective Students: If you are considering an academic program that leads to a professional license in the state where you plan on living and working after graduating, it is highly recommended that you first seek guidance from the appropriate licensing agency in that state BEFORE beginning the academic program at Trinidad State College. It is the student's responsibility to contact the appropriate licensing board to confirm whether a TSC program will meet the requirements for licensure in that state. In compliance with the U.S. Department of Education and the National Council for State Authorization Reciprocity Agreement (NC-SARA), Trinidad State College provides information pertaining to professional licensure and certification in correlation with programs offered at TSC that may lead to state licensure.

The State Authorization Reciprocity Agreement (SARA) is an agreement among member states, districts, and territories that establishes comparable national standards for interstate offering of postsecondary courses. It is intended to make it easier for students to take courses offered by postsecondary institutions based in another state.

If you plan on taking Trinidad State College classes, please check the SARA Map to verify that your state has either authorized or exempted our college to offer classes or programs to you as a resident of your state.

Students are advised to review the following program licensure information BEFORE beginning a program at TSC that leads to professional licensure with the intent to be licensed outside of the state of Colorado:

Review the licensing information provided for the applicable program(s) below.
While TSC endeavors to ensure this information is up to date, changes in licensure requirements of any state can change at any time. Contact the appropriate licensing agency in the U.S. states and territories where licensure is intended. This will enable you to obtain the most up-to-date information about licensure requirements and confirm TSC's program meets those requirements especially while progressing through any of these programs.

Not all of TSC's programs are formally approved for professional licensure. However, while a program may not be formally approved in states outside of Colorado, it may still meet all or a portion of the "educational" requirements for licensure in other states and territories. Therefore, it may be necessary for you to contact the licensing agency directly to find out if a TSC program will meet educational requirements in states other than Colorado.

Additionally, while progressing through any of these programs, TSC recommends that you check licensing agency requirements regularly to monitor whether they have changed in a manner that impacts your licensure plans.

To learn more, please review the licensure information provided for the program of interest:
Cosmetology
Emergency Medical Services
Law Enforcement Academy
Nurse Aide
Nursing
---
For additional assistance pertaining to professional licensing compliance, please contact Lynette Bates, Vice President for Academic Affairs, lynette.bates@trinidadstate.edu.