TSC Visiting Artist Lecture Series proudly presents: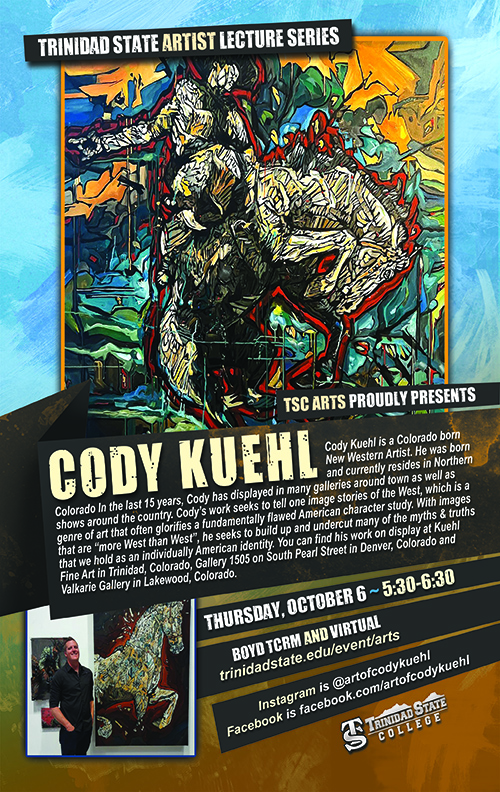 CODY KUEHL
Thursday, October 6, 2022
5:30pm - 6:30pm
Boyd TCRM and Virtual
Cody Kuehl is a Colorado born New Western Artist. He was born and currently resides in Northern Colorado In the last 15 years, Cody has displayed in many galleries around town as well as shows around the country. Cody's work seeks to tell one image stories of the West, which is a genre of art that often glorifies a fundamentally flawed American character study. With images that are "more West than West", he seeks to build up and undercut many of the myths and truths that we hold as an individually American identity. You can find his work on display at Kuehl Fine Art in Trinidad, Gallery 1505 on South Pearl Street in Denver, and Valkarie Gallery in Lakewood.
Instagram is @artofcodykuehl
Facebook is facebook.com/artofcodykuehl