The Disability Services Office operates under the mandate of Section 504 and 508 of the Federal Rehabilitation Act of 1973 and the Americans with Disabilities Act (ADA) Amendments Act of 2008, which prohibit discrimination on the basis of disability against any "otherwise qualified individual." Individuals seeking accommodations must meet with Disability Services representative and provide documentation to support their request. Reasonable accommodations will be made on a case-by-case basis in order to ensure educational accessibility. Be aware that Accommodations offered through a college are different than a typical high school and will not alter the academic standards of a class.
---
Accommodation Request Procedure:
Contact:
Email
Dining Contract Waiver/Release Form
1 Information Request:
Please complete this online form
2 Documentation of disability:
The postsecondary standard for eligibility requires that the disability is current and substantially limits a major life activity. Documentation that notes the disability and the impact it has on a student in a learning environment will assist in determining appropriate and reasonable accommodations.
3 Accommodation Interview:
Disability Services will contact the student through the Trinidad State student email to request an appointment.
4 Accommodation Letter for Student:
After the interview and the documentation is received and reviewed, Disability Services will complete the accommodation letters for the current semester and the student will be deliver them to their instructors for signatures and return the letters back to Disability Services.
New accommodations will need to be requested every semester due to class schedules.

If you disagree with the approved accommodations, please contact Disability Services (Trinidad Campus 719-846-5567 or Alamosa Campus 719-589-7067 or email TSJC.DisabilityServices@trinidadstate.edu so that we may discuss your concerns.
---
Not all accommodations are reasonable and not all accommodations are appropriate. An accommodation is not appropriate if it would:
make a substantial change in an essential element of the curriculum,
alter course objectives,
impose an undue financial or administrative burden to the institution, or
pose a direct threat to the health or safety of others.
[ ADA Face Mask Policies (pdf) ]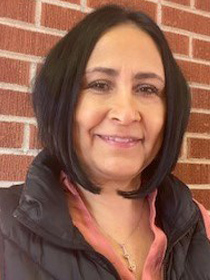 Connie Rivale-Peraza
Career & Disability Services Coordinator/Advisor
Trinidad Campus
Berg 209
719-846-5014
Email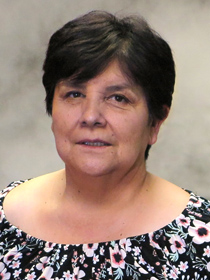 Roberta Taylor-Hill
Valley Campus
Learning Center Room 202 B
719-589-7067
Email
---