The NJCAA, the national governing body of two-year college athletics, has announced the creation of NJCAA eSports. This new esports association will provide two-year colleges with governance, competition and official national championships while also providing guidance and positive development for two-year colleges to build and operate esports programs. Trinidad State is excited to be a key participant in this inagural season!
eSports is one of the most exciting and fastest-growing industries in the world today. Last year, the League of Legends World Championship had more than 100 million unique viewers while the Super Bowl reported 98 million viewers. eSports provides an engaging viewing experience to an audience no longer tied to traditional media. Twitch, the ESPN of eSports, promotes online viewership of eSports and tournaments.
This has propelled the massive growth in eSports viewers and audience numbers. Today the best eSports athletes make millions and the industry is backed by big names in traditional sports. Recently, eSports posted its first billion-dollar year!
BREADTH OF ESPORTS
The proliferation of eSports arenas across the country illustrates the amount of resources colleges and universities have committed to eSports. Currently the largest eSports arena in the country is in Florida. Full Sail University has created an 11,000 square foot eSports arena with room for 100 simultaneous gamers and 500 spectators.
eSports is an explosive industry describing the world of competitive, organized video gaming representing the next generation of sports and entertainment.
eSports players will be invited to play in TSC's new, state-of-the-art gaming area – heavy-duty gaming computers, ergonomic furniture, and a comfortable atmosphere will complete the players' gaming experience.
Benefits of eSports: builds teamwork, time-management skills, social skills, strategic thinking and planning, managing success and failure, maintains academic standing, effectively problem solve in various situations, and promotes pro-social values.
Games: Call of Duty – Gunfight, Cold War, and Warzone, Hearthstone, Super Smash Brothers, Madden, NBA2K, Rainbow 6, Rocket League, FIFA 21, Valorant, Fortnite, and Overwatch
Athletes will scrimmage and compete against community colleges around the United States for a chance at national and regional trophies through NJCAAE.
Students will gain national exposure live-streaming all tournament games on Twitch - viewership is expected to grow between 2019 and 2023, from 454 million in 2019 to 646 million in 2023.
eSports scholarships are available at many four-year universities.
eSports is a growing industry – an increase of 118% in full-time jobs in 2019, and the market is on track to surpass $1.5 billion by 2023 – professional eSports players AVERAGE $60,000 yearly salary.
$623.9 million worth of sponsorship investments were made into eSports in 2020.
Jobs in eSports: playing, marketing, coaching, advertising, arena maintenance, shout casters, videographers, video game design, consultants, business owner, etc.
The total eSports audience size grew to 496 million in 2020, a bigger audience than American Football and Rugby—anticipated overshadowing baseball viewership by 2023.
WHAT KIND OF JOBS ARE AVAILABLE TO ESPORTS?
Social media marketing
Instructor/Coach
Announcer
Analyst
Gameplay Agent
Sports trader
eSports Event Coordinator
Talent scout
Sales
Marketing
Sportscaster
eSports Attendant
eSports Project Administrator
BENEFITS OF ESPORTS?
Digital literacy
Social media marketing
Health
Hand-eye coordination
Critical thinking
Problem Solving
Increased memory capacity
Communication
Scholarships
High school eSports
Money for schools
Pathway for industry jobs
Job skills
Teamwork
---
eSports Associations

NATIONAL ASSOCIATION OF COLLEGIATE ESPORTS
National Association of Collegiate eSports (NACE) is a nonprofit membership association organized by and on behalf of our member institutions. Together, our members are developing the structure and tools needed to advance collegiate eSports in the varsity space. We are collaborating to lay the groundwork in areas such as: Eligibility, Path to Graduation, and Competition & Scholarships. NACE is the only association of varsity eSports programs at colleges and universities across the U.S.
• 170+ member schools
• 5,000+ student-athletes
• $16 million in eSports scholarships and aid
• Annual national convention
• Private discord server (voice-over software) for athletic directors, coaches, and more
NAC eSports is the governing body that sets rules and standards for varsity eSports teams to follow. Their rules cover items such as player eligibility, team behavior, and streaming media rules. ECAC is the Eastern College Athletics Conference located in the Eastern US with tournaments spanning the eight most popular games on college campuses. They provide the tournament framework and organization in which all member schools compete including bracket tournaments, rankings, and conference championships.
---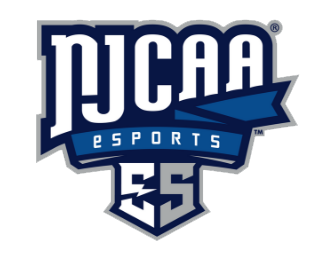 NJCAAE
The National Junior College Athletic Association Esports (NJCAAE), founded in 2019, is the only national esports association exclusively for two-year colleges. The NJCAAE is committed to increasing access to team dynamics, school representation, and campus life for the benefit of student-athletes and member institutions alike. Esports participants and NJCAAE members benefit through meaningful, educational, and transformative opportunities which lead to greater retention and completion rates for participants. Already boasting over 60-schools from all regions of the United States after just two semesters of competition, the NJCAAE continues to make inroads to be the association of choice for all 2-year schools.
---

ECAC ESPORTS
ECAC eSports exists to add great value to its member schools by enhancing the competitive experience for hundreds of students seeking to participate in intercollegiate eSports. ECAC eSports will do so by sponsoring, conducting, and promoting first-rate competitions, leagues, tournaments, championships and exhibitions. Additionally, ECAC eSports will develop new methods of supporting and enhancing intercollegiate eSports competitions and the competitive experience for students. The ECAC seeks to provide solid leadership throughout the region and nationally in eSports and serve as a model for other eSports organizations.
---

TESPA
Tespa is a network of students, competitors, and club leaders. Together, Tespa students are changing the world of collegiate eSports both on campus and on stage. Tespa organizes tournaments all over the country for games limited to Blizzard produced games. Tespa's student leaders have established hundreds of Tespa chapters across the United States and Canada, each serving as an open and inclusive hub for all types of gamers and games.
• 270+ - Number of chapters across North America
• 120,000+ - Number of Tespa members & alumni
---
Most Popular Competition Games
| League of Legends | Counter-Strike: Global Offensive (CSGO) |
| Fortnite | Rocket League | Overwatch |
| Dota 2 | NBA 2K | Call of Duty |
---
---