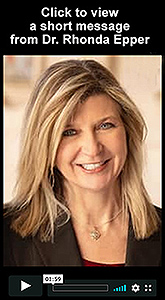 With little warning, the COVID-19 pandemic has impacted every aspect of our lives. People are experiencing a whirlwind of emotions and stress due to the uncertainty and unexpected hardships during this difficult public health concern. This is a time to come together knowing we are all making major changes in our daily lives.

Throughout this challenging time, Trinidad State remains focused on keeping everyone in the Trojan community healthy and safe, while moving forward with educating students in remote learning environments. Trinidad State's faculty and staff are working steadfast to address the needs of students and to ensure they know the resources available to them, including tutoring, tech support, laptop loans and mental health counseling.

In addition to adapting to these unexpected changes in normal life, many students face pressing financial challenges due to the COVID-19 crisis. Some struggle with getting access to technology resources, like a computer and internet connection, while others have lost their jobs or sources of income, resulting in an inability to pay for basic needs, like groceries, rent and utilities. And many students are juggling schoolwork while caring for their children at home.

The Trinidad State Junior College Educational Foundation has seeded the Student Emergency Fund with $5,000 and has already mobilized some of that funding to provide grocery cards to students in need. The Student Emergency Fund will provide financial support to students needing assistance with unexpected emergency expenses, such as:
Groceries
Rent and utilities
Technology needs
Medical care
Other unexpected financial challenges
Trinidad State students are the future of our community! Gifts, of any amount, make a difference for our students! In addition to providing financial assistance through these trying times, your donation sends an uplifting message of support to hardworking students.
Please give what you can to the COVID-19 Student Emergency Fund.
You can make a secure gift online today, or send a donation by check to TSJC Educational Foundation, 600 Prospect St., Trinidad, CO 81082
For more information about the Student Emergency Fund, please contact Toni DeAngelis at
toni.deangelis@trinidadstate.edu
or (719) 846-5520.
Students needing assistance through the Student Emergency Fund should contact Wilma Atencio at
Wilma.atencio@trinidadstate.edu
.
Learn more about Trinidad State's response to the COVID-19 crisis
.