Trinidad State honors top employees
Trinidad and Valley Campus / December 4, 2019 / by Greg Boyce
---
Each year Trinidad State employees recognize their peers with employee-of-the-year honors. This year one works on the Valley Campus in Alamosa and the other three are based in Trinidad.
Jean Alger
Faculty of the Year
Jean Alger has only been at Trinidad State for two and a half years. She teaches English, Literature and Communications. She also manages the college's online literary and art magazine called Bloodlines. She has a master's in British Renaissance Literature and a PhD in American Literature. She leads an active and interesting life. She likes hiking and visiting art museums and is currently trying to learn to play the ukulele. Right now she's taking a course so she can become a certified yoga instructor. She reads a lot, writes poetry, and is working on two books. Her favorite Trinidad State activity is taking pictures of her students at graduation. She loves to celebrate their accomplishments with them. Jean is Trinidad State's Faculty of the Year for 2019.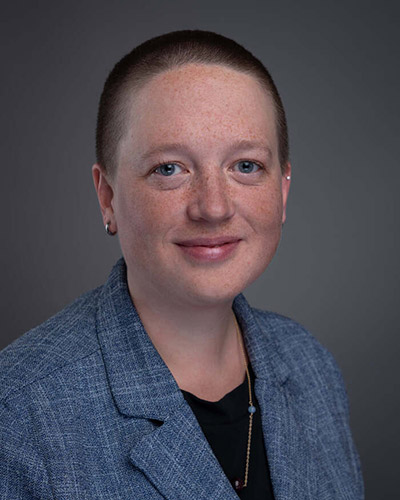 ---
Ily Reiling
Adjunct Instructor of the Year
Trinidad State's Adjunct Instructor of the Year is Ily Reiling. She teaches art classes and is also involved in the Trinidad art scene. She has a Bachelor of Fine Arts from Metropolitan State University in Denver, and a Master of Arts from the University of Denver. She has taught studio art and art history for more than a decade. She has also worked as a curator, marketing consultant and fundraiser. Her works have been shown in Colorado, Arizona, California, New York and Ireland. She has been at Trinidad State for two and a half years and enjoys Trinidad's culture, inquisitive students, insightful administrators and collaborative staff. Outside class, she spends time with her husband, Sean Sammons and her dog, Darwin.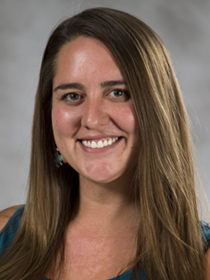 ---
Yvette Atencio
Administrative, Professional and Technical Employee of the Year
Yvette Atencio arrived at Trinidad State in August of 2017 and currently works halftime as Assistant Director of Financial Aid and halftime as Human Resources Director. She will move to Human Resources Director fulltime in January 2020. She is Trinidad State's Administrative, Professional and Technical Employee of the Year. Currently splitting time between the two campuses, she enjoys getting to know students personally and working as a team with co-workers. Her daughter is 19 and a Trinidad State student. Her son is 13. She holds a Bachelor of Science in Business Administration and Management and she is working on a Master's in Early Childhood Education and will graduate in May of 2020. She enjoys spending time with her children and volunteering in the community.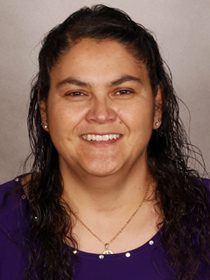 ---
Darryl Vezzani
Classified Staff Employee of the Year
Darryl Vezzani is the custodian who keeps the Berg Administration Building in top shape. Darryl is known as a cheerful and helpful presence on the Trinidad Campus. He's been at Trinidad State for 31 years either as a custodian or maintenance worker. He grew up in Aguilar and spent three years in the Navy after high school, then moved to Albuquerque and eventually found his way to Trinidad State. He enjoys fishing and "trying to play golf" and is Trinidad State's Classified Staff Employee of the Year.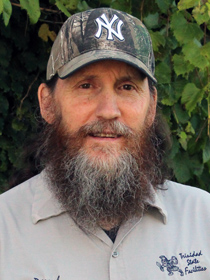 ---