Innovative four-week construction classes at Trinidad State offer a $12 an hour stipend to students
Trinidad Campus / February 9, 2021 / Written by Greg Boyce
---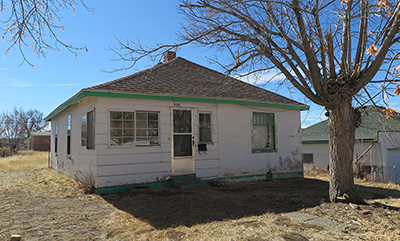 Trinidad State will begin offering intensive four-week Construction and Housing Renovation classes on March 15. Through a partnership with the Colorado Attorney General's Office, derelict houses facing demolition will be renovated and sold. Students will spend their mornings in class and their afternoons at the job site. The students will receive a stipend of $12 an hour for their afternoon work. By the end of four weeks, students with perfect attendance will receive enough compensation to pay for about 70 percent of the college in-state tuition. They will also receive basic hand tools and a tool belt worth about $350. Books needed for the class are also provided at no cost.

The program is funded by the Colorado Partnership for Education and Rural Revitalization (COPERR) through the Colorado Attorney General's Office. Trinidad State was awarded a $1.66 million grant last year. The money came from the national mortgage settlement, reached in 2012 after 49 states sued mortgage servicers after the 2008 financial crisis.

Several dozen blighted houses in Trinidad are on a list for possible renovation. Trinidad State now owns two houses on Stonewall Avenue. The first to be renovated will be a one bedroom, one bath house at 926 Stonewall. It was built in 1940 and covers 800 square feet. After it is renovated and sold through a local real estate agent, the money, after expenses, will be rolled back into the program.

"Trinidad State is thrilled to be a partner in COPERR," said Dr. Rhonda Epper, president of Trinidad State Junior College. "This investment is just the boost we need to help train more construction workers while addressing blighted housing in Las Animas County and surrounding communities."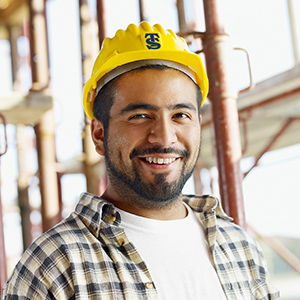 The grant will pay for large equipment needed for a construction crew, including a pick-up truck, two trailers, ladders, various power tools and safety equipment.

Students will earn five college credit-hours over the four weeks based on a construction curriculum designed by the National Council for Construction Education and Research (NCCER). Students will learn safety, construction math, reading blue prints, operating hand tools and power tools and more during morning classes. Then in the afternoon they will apply what they've learned in a supervised real-world setting, earning three more college credit-hours. Depending on the condition of the house, students can expect to learn about demolition, framing, sheetrock, painting and flooring.

The first class begins March 15 and runs from 8 a.m. to noon and 1 to 5 p.m. Monday through Friday, ending April 9. New four-week classes are scheduled to start on April 19, June 1, July 5, August 16, September 20, October 25, and January 17 (2022).

To sign up for the program, call 800 621 TSJC. Each class is limited to 10 students.