New Charging Station
Valley Campus / February 23, 2021 / Courtesy of The Valley Courier
---
The City of Alamosa celebrated the addition of the newly installed electric vehicle charging station with Mayor Ty Coleman.

A special thanks to the Charge Ahead Colorado Grant Program and to its facilitators who helped make this possible. The City would also like to thank the Trinchera Blanca Foundation for their generous contribution of $3,500 through the Trinidad State College Educational Foundation to help support our efforts.

A special thanks to partner, Professor Bill Hatcher with Trinidad State College.

Thanks to Heather Brooks, Harry Reynolds, Steve Copley, Jasmine Husmann and other staff in Public Works who worked on this grant and managed this project!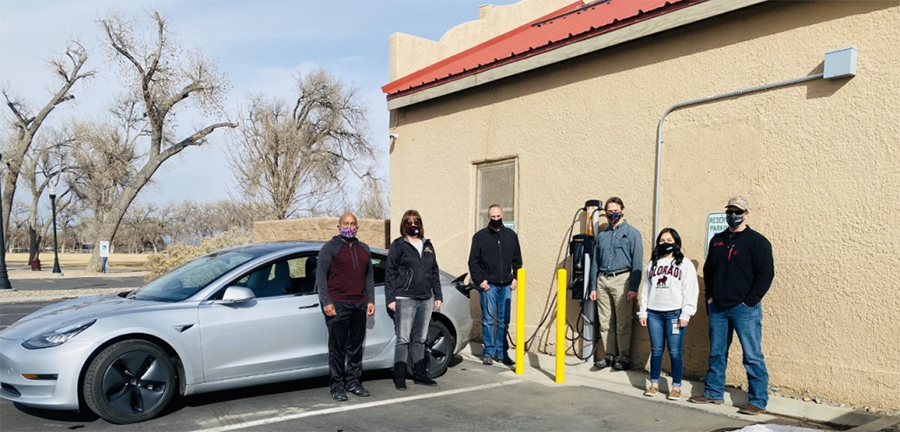 Courtesy of The Valley Courier