YOU DESIGN THE TRAINING
TO ALIGN WITH YOUR NEEDS!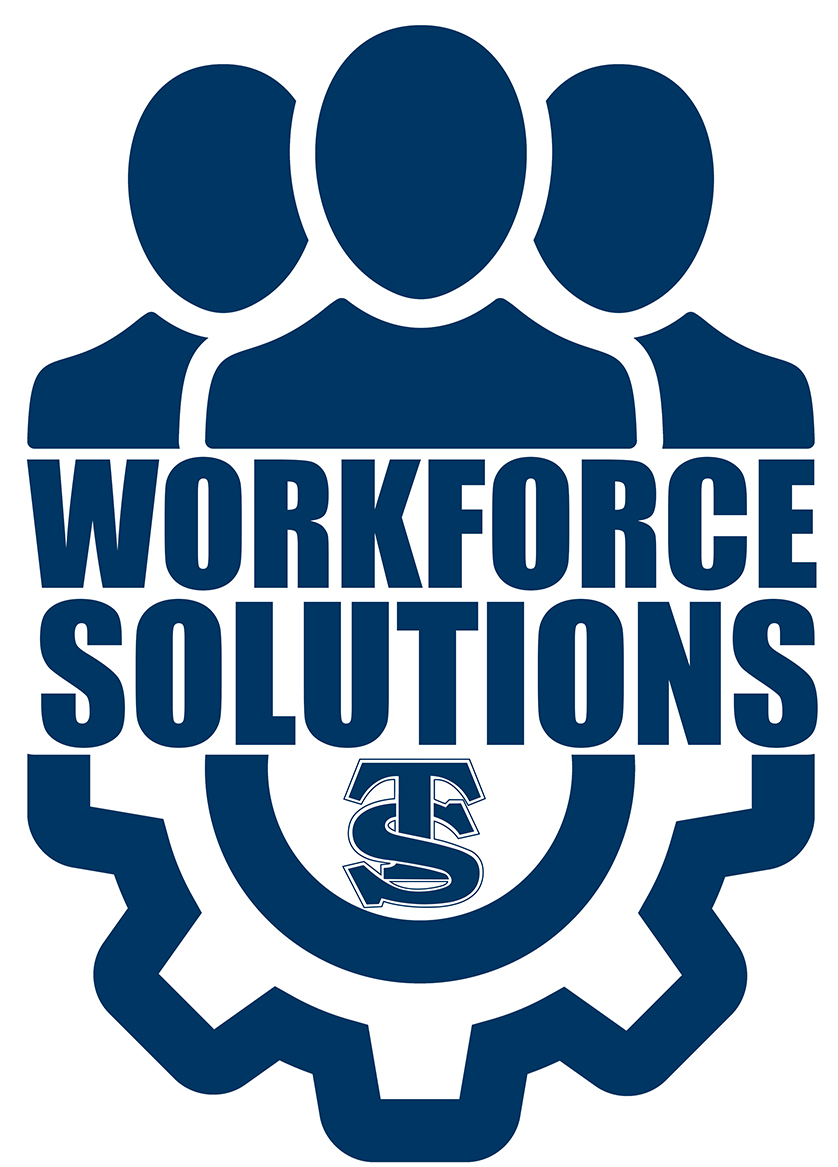 Trinidad State College's Workforce Solutions Program connects the college with the Southern Colorado business community in an innovative way that benefits your business and your employees. This approach is designed to help the business community aggressively "grow your own" in a new and creative way.
Student Registration Form
---
WHO WE ARE
Nestled in the heart of Southern Colorado, Trinidad State College serves communities throughout Las Animas and Huerfano Counties, and the entire San Luis Valley. We offer an exceptional and affordable educational experience. TSC works with businesses in our service area to meet current industry demands, offering short-term career training, as well as traditional college degrees.
WHO YOU ARE
The businesses of Colorado are the backbone of the economy across the state. While gaining skilled employees is becoming increasingly difficult, retaining them is another struggle all its own. Investing in your current workforce provides growth and satisfaction among employees while enhancing specialized skill development to grow your business operations.
HOW IT WORKS
TSC will work with individual businesses to develop your own unique certificates made up of current TSC online classes. The certificates will be tailored to each company based on your upskilling needs for your employees. Employers typically choose two to five classes from the list. The certificate is designed and granted by you, the employer. Classes are taught by TSC faculty. Your employees will receive college credit on a TSC transcript that may be applied to future degrees or transfer.
---
Examples of employer-designed Workforce Solutions Certificates:
ABC Financial Institution New Employee Certificate –
Intro to PC Applications, Intro to Business, Fundamentals of Accounting, Complete Spreadsheets.
ABC Healthcare Institution Certificate for all frontline staff –
Customer Service, Medical Terminology, Conversational Spanish.
ABC Any Company annual employee training –
Basic Workplace Skills, Customer Service, Business Communications.
---
Workforce Solutions Course List:
All classes below are offered 100% online – employees complete them anytime, anywhere!
Some classes are also offered in person. Contact donna.haddow@trinidadstate.edu for details.
Basic Workplace Skills (BUS 1021)
1 credit
Focuses on personal and workplace skills necessary for successful performance. Covers communication, self-management skills, working cooperatively, leadership, ethics, critical thinking, and project management.
Customer Service (MAR 1060)
3 credits
Enables employees to learn the relationship of self to customers, problem-solve and understand the importance of communicating with customers. Specific emphasis is given to managing customer expectations by building customer rapport and creating positive outcomes.
Business Communications (BUS 2017)
3 credits
Emphasizes effective business writing in communicating business ideas & information. Differentiating between formal and informal writing styles; Constructing effective email correspondence and business reports; Exploring social media and personal branding.
Introduction to E-Commerce (BUS 1020)
3 credits
Provides an introduction to electronic commerce and business trends in the dynamic e-commerce environment.
Introduction to Business (BUS 1015)
3 credits
Introduces the application of fundamental business principles. The course surveys the concepts of career development, business ownership, finance and accounting, economics, marketing, management, operations, human resources, regulations, and business ethics.
Human Resource Management (MAN 2000)
3 credits
Provides an overview of contemporary issues and principles used to effectively manage human resources. Topics covered include job analysis and design, talent acquisition, planning and recruiting human resources, employee training and performance management, compensation and benefits, and retaining employees.
Public Speaking (COM 1150)
3 credits
Combines the basic theories of communication with public speech performance skills. Emphasis on speech preparation, organization, support, audience analysis, & delivery.
Interpersonal Communications (COM 1250)
3 credits
Examines the communication involved in interpersonal relationships occurring in career, family, and social situations. Relevant concepts include self-concept, perception, listening, nonverbal communication, and conflict.
Intro to PC Applications (CIS 1018)
3 credits
This course introduces basic computer terminology, file management, and PC system components. Provides an overview of office application software including word processing, spreadsheets, databases, and presentation graphics.
Complete Spreadsheets (CIS 1055)
3 credits
Introduces basic to advanced features of spreadsheet software to design and create accurate, professional worksheets for use in business and industry.


Fundamentals of Accounting (ACC 1001)
3 credits
Introduces accounting fundamentals with emphasis on the procedures and practices used in business organizations.
Payroll Accounting (ACC 1015)
3 credits
Covers federal and state employment laws and their effects on personnel and payroll records. The course is non-technical and is intended to give students a practical working knowledge of the current payroll laws and actual experience in applying regulations, including computerized payroll procedures.
Cost Accounting (ACC 2026)
3 credits
Course covers cost accumulation methods and reports including job order, process, standards, and activity-based cost systems associated with budgeting, planning, and control of costs.
For any professional working in a healthcare setting.
Medical Terminology (HPR 1039)
3 credits
Discusses the structure of medical terms with emphasis on using and combining prefixes, roots and suffixes. This class includes terms related to major body systems, oncology, and psychiatry, as well as clinical laboratory and diagnostic procedures and imaging, and provides accepted pronunciation and spelling of terms used in the healthcare setting.
Conversational Spanish (SPA 1001)
3 credits
Offers beginning students the skills necessary to understand and speak Spanish. The material includes basic vocabulary, grammar, and expressions that are used in daily situations and in travel.

Trinidad State is a Hispanic-Serving Institution (HSI)
HSI is defined in federal law (the Higher Education Opportunity Act, Title V, 2008) as an accredited, degree-granting, public or private nonprofit institution of higher education with 25% or more total undergraduate Hispanic full-time equivalent (FTE) student enrollment.