TSC Visiting Artist Lecture Series proudly present
PAUL UNKS
Click here to view the event!

Thursday, June 1st ~ 5:30pm - 6:30pm
Investigation into the Photogravure printing processes
Thursday, July 6th ~ 5:30pm - 6:30pm
Lecture on the life and times of Edward Curtis

Boyd TCRM & Virtual
"I decided not to produce them as ordinary reproductions as had already been done, but rather as Curtis did, as the highest quality handmade intaglio photogravures and Gold Tones possible. I did not know at the time it would take 10 years to learn his old crafts."
– Paul Unks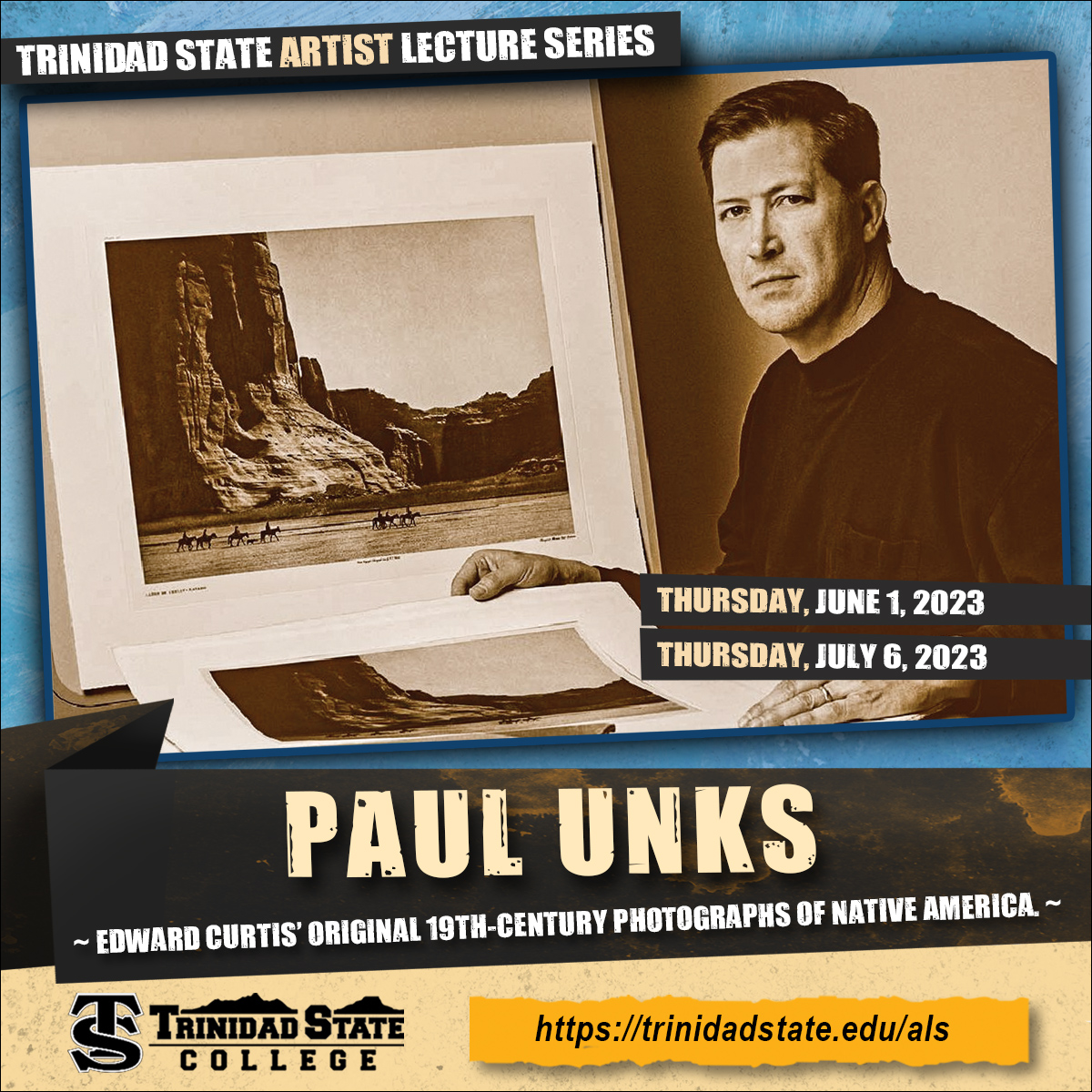 Growing up in Missouri, Paul Unks was a creative kid with a love for Native American culture. He took up black and white photography as a child and fell in love with the direct connection to humanity he found in the medium.
At the University of Missouri, Unks had the opportunity to learn from photographic scholars, including Art Terry, former editor in chief of National Geographic, and Angus McDougall who worked with Ansel Adams. It was there that Unks first learned of the work of Edward Curtis.
In 1997, he discovered a rare complete set of Curtis' original photographs for The North American Indian, which had been stored in a vault at the University of Denver since 1938. He obtained exclusive rights from the University to reissue a limited edition of 250 prints –– the second half of the edition of 500 that Curtis was unable to complete in his lifetime.
Mountain Hawk Fine Arts was founded in 1999. His printing studio takes its name from Unks' given Native American name, "Little Mountain Hawk."
---