The first gunsmithing courses were designed and offered at Trinidad State in 1947 by P.O. Ackley. Since that time the program has developed into a two year Gunsmithing Degree Program that is designed to train individuals with the basic concepts and skills needed by the professional gunsmith. Coursework at the basic and advanced level includes: bench metal, machining operations, gun repair and stockmaking. A wide variety of specialized courses such as checkering, revolversmithing, competitive rifles, shotgunsmithing and pistolsmithing are also offered. All persons enrolled in the Gunsmithing Program must be able to legally own firearms.
---
Contact Laura at 719-846-5440 for details!
Application deadline for Fall semester (August start) is the last Friday in February!
Application deadline for Spring semester (January start) is the last Friday in November!
Don't wait, space is limited and demand is high!
---
 IMPORTANT:
Acceptance into the Gunsmithing School is determined on a point system criterion. If there are more applicants than space available, the applicants with the highest scores will be admitted first. If a space becomes available due to a student declining admission, the applicant with the next highest score will be contacted. Unsuccessful applicants will be notified and can reapply the next semester. Students who have been accepted but decline admissions must reapply if they would like to attend at a later date.
 
Students seeking admission into the Gunsmithing School must complete the following requirements. All required documents should be mailed (unless otherwise noted) to the Gunsmithing department at:
 
Trinidad State College
Gunsmiting Department
600 Prospect St., Campus Box 331
Trinidad, CO 81082
Degree/Certificates:
AAS - Gunsmithing
Brownell's Am Firearms Tech Instructor
Custom Pistolsmithing (1911) Certificate
Gunsmithing Fine Arts
Gunsmithing Technician
NRA Firearms Safety Instructor
Small Arms Level I Certificate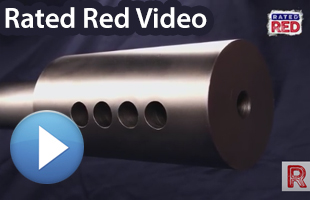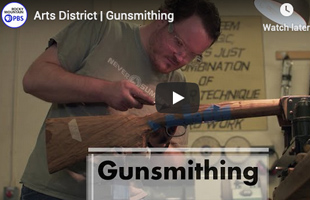 ---
If you have questions about the Gunsmithing admissions process, please contact 800-621-8752
Student Success Center, Trinidad Campus
Phone: 719-846-5664
---
Notes:
Random drug testing of Gunsmithing students may be required as permitted by college policy.
Colorado law forbids any person under the age of 18 to possess a handgun. Students must be 18 years or older before the Gunsmithing courses they are enrolled in begin.